No matter where you plan to go in the world, it's important to always travel with travel insurance. But when it comes to finding the right policy, it might be challenging to choose between the different travel insurance companies out there. That's why this SafetyWing travel insurance review will help you to figure out if SafetyWing is the right company for you.
As a newcomer in the travel insurance industry, SafetyWing provides medical and travel insurance for many types of travelers. Whether you're looking for coverage overseas or back in your home country, SafetyWing might be the best option for your trip.
And if you feel that another travel insurance company would be better suited for you, then we'll help you decide which one!
What Is Travel Insurance?
Before we dive into this SafetyWing travel insurance review, we're going to cover what travel insurance entails. Generally speaking, travel insurance protects you against a number of financial losses that you may incur while traveling domestically or internationally.
A good travel insurance policy should include the following categories:
Travel cancellations, interruptions and changes
Stolen, lost, delayed or damaged baggage and property
(Usually non-pre-existing) medical treatments and expenses
Keep in mind that travel insurance is different from your domestic health insurance plan. That's because health insurance typically doesn't cover illnesses or injuries that happen outside your home country. And, unlike travel insurance, health insurance usually doesn't include travel mishaps, like damaged luggage or flight cancellations.
For these reasons, it's crucial to travel with both health insurance and travel insurance.
Is Travel Insurance Really Worth it?
When it comes to planning a trip, you might be wondering, "is travel insurance worth it?"
Maybe you've never gotten sick or had something valuable stolen on vacation, like your passport or smartphone. Or perhaps it's hard to justify the extra cost of travel insurance on top of already expensive flights and hotels.
Sure, most trips go off without a hitch. But if something does go wrong, you could be stuck paying for thousands of dollars in medical bills or even return flights to get you back home.
The truth is, just because something hasn't happened in the past doesn't mean it can't happen in the future. Accidents can happen anywhere, even for the most experienced of travelers.
And unless you are willing to pay the money to dig yourself out of these accidents, travel insurance is really worth it.
As a rule of thumb, if you can't afford travel insurance, you can't afford to travel. So before you step on the plane, make sure you're protected with a good travel insurance policy!
When to Purchase Travel Insurance
We recommend purchasing travel insurance as soon as you finalize your travel plans. But, generally speaking, you can buy a travel insurance policy anywhere from a few days to a few months before your trip starts.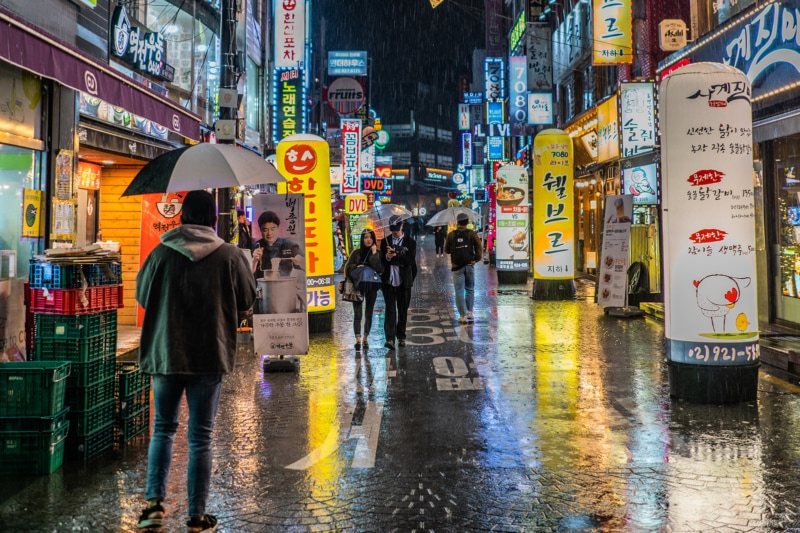 Some travel insurance policies include trip cancellation coverage, which protects your losses if you can no longer go on your trip. To take advantage of this benefit, you should purchase a plan right after you make your first payment for your flight or hotel. That way, you'll be fully covered if anything arises before your trip starts.
And if you forget to purchase travel insurance before you leave, then there are a few companies that let you take out a policy once you're already on the road. SafetyWing, for example, lets you purchase a policy while you're already traveling.
Who Is SafetyWing?
Before we dive into the specifics in this SafetyWing travel insurance review, let's take a closer look at this up-and-coming company.
Founded in 2019, Norwegian travelers and entrepreneurs started SafetyWing in the Y Combinator accelerator program. As digital nomads themselves, SafetyWing's co-founders wanted to create a policy that met the needs of like-minded travelers.
SafetyWing's primary goal is to provide affordable travel and medical coverage for freelancers, digital nomads and long-term travelers, no matter where they are in the world.
And although SafetyWing is a relatively new company, it still has a reliable reputation. Tokio Marine, one of the largest insurance companies in Japan, backs and handles all claims.
Who Is SafetyWing Travel Insurance for?
SafetyWing is an affordable option for travelers who need emergency services abroad. As part of this SafetyWing travel insurance review, we'll cover the types of travelers that would benefit most from this policy.
Budget Long-Term Travelers: Unlike other insurance providers, SafetyWing allows you to travel for as long as you want. You can move around for one or two years and still have complete protection no matter where you go.
Travelers with an Open Plan: You don't need to specify the duration of your trip upfront, which makes it ideal for travelers who don't know how long they'll be on the road. And besides a few high-risk areas, your one SafetyWing policy covers you in over 180 countries.
Travelers with Young Children: Your SafetyWing plan includes coverage for one child between the ages of 14 days and 10 years at no additional cost. If your policy includes two adults, then coverage for two children is included.
Who Isn't SafetyWing Travel Insurance for?
Although there are many benefits to a SafetyWing travel insurance plan, it might not fit the needs for every type of traveler. And as part of this SafetyWing travel insurance review, we believe it's essential to mention the people who might not benefit from the insurance.
Travelers Wanting Full Trip Coverage: While SafetyWing includes trip delay, trip interruption and lost checked baggage coverage, it's missing a few essential travel benefits. This is most noticeably trip cancellation coverage. If you can no longer go on your trip due to an illness or death in the family, you won't be reimbursed for your flight or accommodation. For expensive vacations or longer trips, this can be a significant disadvantage.
Travelers with Expensive Electronics: Expensive equipment like laptops, cameras and smartphones are not insured under the SafetyWing policy. If you want to make sure your equipment is protected on your trip, consider a supplemental coverage plan with InsureMyEquipment.
Adventure Travelers: SafetyWing does not offer coverage for adventure sports like rafting or base-jumping. If you want full protection for these extreme adventures, opt for World Nomads, which includes coverage for over 300 sports and activities.
SafetyWing Travel Insurance Review: SafetyWing Plans
Currently, SafetyWing offers one simple plan for travelers.
This plan comes with a $250,000 maximum limit, meaning SafetyWing will pay a maximum of $250,000 for your coverage period.
There is also a $250 deductible. Essentially, this means that you need to pay $250 out of pocket before your SafetyWing policy takes over. However, this deductible only applies to certain benefits, like medical expenses. All other benefits are not subject to the deductible and must be paid for in full up to the maximum amount.
Safety Wing Travel Insurance Coverage
With SafetyWing, you're protected against emergency medical treatments up to $100,000, even now during the COVID-19 global pandemic. Emergency Dental Care is also included in your policy. So if you chip your tooth or need to see a dentist urgently, you'll be covered for an additional $1,000 in dental care.
If your injury requires you to be transported to a hospital, SafetyWing provides $100,000 in medical evacuation. Similarly, you'll receive $10,000 for evacuation if you need to return home or to the next safest country due to political unrest. And if a natural disaster strikes, the company will reimburse you for $100 toward your accommodation costs per day for five days.
When it comes to trip protection, SafetyWing also offers a few notable benefits. While trip cancellation coverage is not included, SafetyWing does include coverage for trip interruption. So, if you need to return home from your trip early, you'll be reimbursed up to $5,000 for your one-way air or ground transportation.
And if your trip is delayed, you'll be reimbursed $100 a day, for a maximum of two days for accommodation or meals. You can also claim up to $3,000 (with a limit of $500 per item) if the airline loses or damages your checked luggage.
As of August 1, 2020, when you sign up for a SafetyWing plan, COVID-19 coverage is automatically included. Otherwise, if you have any active policy, you can choose to upgrade your plan for just a few dollars extra (for four weeks at a time). SafetyWing's coverage for COVID-19 works the same as it does for other illnesses, as long as the virus wasn't contracted before your start date. Testing for the virus is only covered if it's deemed medically necessary by a physician.
Other Benefits to SafetyWing Travel Insurance
Besides the above coverage, SafetyWing also offers a few additional benefits:
Acute Onset of Pre-Existing Condition: If you experience a sudden outbreak of your pre-existing condition (excludes chronic and congenital conditions), then you can expense up to $250,000 of the maximum limit and $25,000 for medical emergency evacuation.
Outpatient Physical Therapy: You will receive a maximum of $50 per day if you need to see a physical therapist or chiropractor during your trip.
Emergency Reunion: If you get injured, emergency reunion coverage will cover up to $50,000 for 15 days for a family member to visit you in the hospital.
Return of Minor Children: If you are traveling with children and get injured, you will receive up to $5,000 to send them back home.
Pet Return: You will be reimbursed up to $1,000 if you are traveling with your pet and need to send them back home following something like an injury.
Border Entry Protection: If you are traveling to the US on a B-2 visa and get denied at the border, you will be reimbursed $500 for return travel arrangements.
SafetyWing Travel Insurance Cost
In this SafetyWing travel insurance review, we'll look at what it would cost to purchase a plan for your trip.
There are several factors that contribute to the cost of your travel insurance policy, including your age and the length of your travel plans. In addition, you can add coverage in the United States for an extra fee.
In fact, home country coverage is one of the biggest advantages with a SafetyWing travel insurance policy. And for US citizens, this can be an excellent benefit for just a few extra dollars a week.
It's important to note that, while in your home country, you are only covered for 15 days within a 90 day period. If you live outside the US, then that increases to 30 days.
| | | |
| --- | --- | --- |
| Age | Cost for 4 weeks | Cost for 4 weeks incl. USA |
| 18-39 | $40 | $73 |
| 40-49 | $65 | $120 |
| 50-59 | $102 | $198 |
| 60-64 | $138 | $137 |
| 65-69 | $138 | $271 |
This is one of the lowest prices for travel insurance we've seen, even with coverage in the US.
It's also good to know that SafetyWing operates on a flexible subscription model. You pay every four weeks, which means you can cancel your plan at any time. This is an excellent option for travelers who don't necessarily know how long they plan to be overseas.
Plans will automatically renew every four weeks, and you can even sign up once you're already on your trip.
What's Included in SafetyWing Travel Insurance?
In this SafetyWing travel insurance review, we'll explain what benefits are offered with their travel insurance plan. For more information, you should review the official SafetyWing Description of Coverage.
Emergency Medical
If you get sick or injured on your trip, travel insurance will reimburse the cost of any necessary medical expenses or hospital bills. That includes everything from doctor visits and surgeries to ambulance rides and prescriptions.
Testing for the COVID-19 virus is only covered if it's deemed medically necessary by a physician.
SafetyWing's emergency medical benefit also includes dental coverage. So if you need to see a dentist because you chipped your tooth or lost your cavity filling, those dental bills will also be covered.
Emergency Medical Evacuation
If you get sick, Emergency Medical Evacuation will cover the costs to transport you safely to a hospital. So if you break your arm in a desert safari or on the top of a mountain, you can be airlifted or driven to the nearest facility under coverage.
In most cases, this only covers transportation to the nearest medical facility. But if the facility is unable to treat your condition, you'll be sent to the closest qualified hospital.
SafetyWing also provides coverage for non-medical evacuation. If the country you're visiting experiences political unrest, SafetyWing covers the costs to get you back home or to the nearest safe country.
Repatriation of Remains
Although death is the worst-case scenario on any trip, it's good to know that you are still protected with SafetyWings travel insurance. In the rare case that you die on your trip, repatriation of remains covers the cost of returning your body to your home country.
Crisis Response
Crisis Response coverage protects you in the rare instance that you get kidnapped on your trip. If this happens, you'll receive compensation for ransom requests or loss of personal belongings that occur during the kidnapping.
Keep in mind that crisis response coverage does not protect you when traveling in dangerous areas. Some countries, for example, including Iraq, Afghanistan, Pakistan, Nigeria, Somalia and Venezuela are not covered.
Accidental Death & Dismemberment
If you get into a major accident on your trip, you'll be covered for the loss of your limbs, eyes and in the rarest of instances, death.
SafetyWing also includes common carrier accidental death and dismemberment coverage. So if you get injured during your flight or cruise, you can receive reimbursement for your loss.
Personal Liability
Personal liability coverage protects you in case you cause injury or harm to another person, like if you hit someone with your car. This also applies to the other person's personal belongings or property.
Coverage for this benefit is for both associated costs, as well as legal fees.
Trip Interruption
While you're traveling, you might encounter a situation that requires you to leave your trip early. With trip interruption coverage, you'll receive compensation for any unused and non-refundable expenses, such as flights or hotel stays.
It's important to remember that you only have coverage for a set of defined reasons, as outlined by SafetyWing. Covered reasons include, for example, personal sickness and injury, or death of a family member.
Travel Delay
During your trip, you may encounter a problem that prohibits you from continuing your journey. Maybe your airline cancels your flight back home, or perhaps you lost your passport on the train.
But with travel delay coverage, you'll receive reimbursement for accommodation and meals until you can continue your trip. Keep in mind that coverage only kicks in if your trip has a delay for over 12 hours and requires an overnight stay.
Lost Checked Luggage
If your airline misplaces or loses your checked luggage, then you'll be able to claim money for your lost personal items.
However, there are two stipulations with this benefit. For one, you only have coverage if you check-in your luggage, which means that carry-on baggage is not included in this policy.
And, you can only claim up to $500 for each item in your bag. So if you're traveling with a designer suitcase worth $750, you'll only get $500 back.
Lost or Stolen Passport
When traveling abroad, you should always keep your passport locked in the hotel safe or safely stored in your backpack the whole time. But if your passport or travel visa goes missing, SafetyWing is there to help you get it back.
You can claim up to $100 for a new passport, which is a great benefit that we don't see in other travel insurance policies.
Home Country Coverage
Unlike most travel insurance companies, SafetyWing offers supplemental coverage in your home country. If you live in the US, you have protection for 15 days (for every 90 days) that you are back home. And if you live outside the US, you have coverage for up to 30 days.
So if you go back home for the holidays, or simply to visit family and friends, you're still protected under your SafetyWing policy! However, US citizens might still be required to pay a co-payment when visiting the emergency room or urgent care center.
But to us, this is one of the biggest perks of purchasing a plan with SafetyWing.
What's Not Covered by SafetyWing Medical Travel Insurance?
Although traveling with SafetyWing has many benefits, there are a few things that the plan does not cover. For this SafetyWint travel insurance review, we will cover the limitations with their plan.
Trip Cancellation
One benefit that is noticeably missing from a SafetyWing policy is coverage for trip cancellation. So if you come down with the flu and can no longer go on your trip, you won't be reimbursed for any non-refundable flights or hotel stays.
This can be a big issue for anyone who has spent a lot of money on their trip, or for those who have booked their trip far in advance. Without trip cancellation coverage, you'll have to pay for the entirety of your trip, even if you can't go.
Several other travel insurance companies provide trip cancellation coverage. For example, World Nomads and Allianz Global Assistance offer trip cancellation coverage to reimburse the costs of your unused trip.
Lost or Stolen Property
Although SafetyWing includes coverage for your checked bag, it's doesn't include protection for your other belongings. So if someone steals your wallet on the train or you leave your sunglasses in the hotel, you won't be able to claim those costs with SafetyWing.
Most other insurance companies, like World Nomads, Travelex, and Allianz Global include coverage for lost, stolen, or damaged property. Even if you don't plan on traveling with expensive equipment, it still might be important to have a policy that covers your irreplaceable belongings.
Expensive Electronics
Speaking of expensive belongings, coverage for your laptop, iPhone and other electronics is not a part of the SafetyWing travel insurance policy.
So if you're traveling with electronics, you'll be better offer purchasing a plan with a higher personal item maximum. We recommend InsureMyEquipment as a supplemental plan for electronic coverage.
Travel to Certain Countries
SafetyWing covers travel to most countries around the world, except for Cuba, Iran and North Korea. And if you get kidnapped in Iraq, Afghanistan, Pakistan, Nigeria, Somalia or Venezuela, you won't have Crisis Response coverage.
If you plan to travel to a high-risk country, you should consider purchasing a policy with First Allied travel insurance. They offer protection for travelers visiting conflict and war zones in the Middle East, South America and Africa.
Pre-Existing Conditions and Preventative Care
While SafetyWing provides coverage for sicknesses and injuries, it does not cover you for any pre-existing conditions like chronic or congenital issues. And like most insurance policies, SafetyWing does not offer coverage for preventative care, such as a routine check-up with your doctor.
SafetyWing's look-back period for pre-existing conditions is two years, which is longer than most other company policies. That means you cannot claim an insurance expense if you received your diagnosis in the last two years.
But with Allianz Global Assistance or Travelex, you may qualify for a waiver that covers pre-existing conditions during your trip.
Extreme Sports
SafetyWing has limited coverage for extreme sports and activities. So if you plan on paragliding, rafting, or even playing a game of soccer on your trip, you won't be covered in case you get injured.
But if you plan to do anything adventurous, we recommend purchasing a policy with World Nomads. They cover over 300 extreme sports and activities, including surfing, bungee-jumping and mountain biking.
Pros and Cons of SafetyWing
Pros
Cost: SafetyWing is by far, the most affordable travel insurance plan on the market today. At only $37/4 weeks, you'll have a hard time finding something cheaper.
Home Country Coverage: If you plan to return home to visit family and friends, you'll still be covered under a SafetyWing travel insurance policy. You'll have to pay an extra cost, but this is one of the biggest benefits that we haven't seen before.
Unlimited Travel: With SafetyWing travel insurance, you pay each month on a subscription model basis. There's no cap on the duration of your trip. On top of that, your policy will automatically renew each month until you decide to cancel.
COVID-19 Coverage: SafetyWing is one of the few travel insurance companies currently offering coverage for the COVID-19 pandemic.
Cons
No Trip Cancellation Coverage: If you can't go on your trip due to sickness or death of a family member, you'll want trip cancellation protection to reimburse those unused expenses. Without trip cancellation coverage, you will have to pay for your flight and accommodation out of pocket.
No Personal Belongings Coverage: Petty theft can be a major issue, no matter where you are in the world. If you lose or damage something, you can't file a claim for reimbursement with SafetyWing.
Lack of Flexibility: SafetyWing only has one plan to choose from, without the option to customize it. There are other insurance companies, like Allianz Global or Travelex, that offer multiple plans for different types of travelers.
SafetyWing vs. Allianz vs. Travelex vs. World Nomads
Choosing the right travel insurance provider doesn't have to be a difficult task. While there are dozens of companies in the industry, each one offers different plans and benefits for different types of travelers. And in this SafetyWing travel insurance review, we will compare SafetyWing's policies with three other providers:
Allianz Global Assistance
As a subsection of Allianz SE, Allianz Global Assistance provides travel insurance for short and long-term travelers. The biggest difference between Allianz and SafetyWing is the number of policy options. Depending on your travel needs, Allianz offers nine different plans, ranging from budget one-trip plans to comprehensive multi-trip plans.
Cost is another differentiating factor. SafetyWing's policy is $37 for four weeks, no matter where you go, or how many countries you plan to visit. But a one-month trip with the OneTrip Basic Plan, Allianz's cheapest policy, will cost you at least $125.
On top of that, the OneTrip Basic only provides up to $10,000 in emergency medical coverage and $50,000 for emergency evacuations. SafetyWing, on the other hand, comes with $100,000 coverage for both medical and emergency evacuation. For the price, SafetyWing is a better deal if you're looking for a comprehensive emergency medical policy.
But if you're looking for extensive trip coverage, Allianz is the better option. SafetyWing does not include trip cancellation or lost and stolen property coverage (besides checked luggage) with their plan.
Travelex
If you are looking for a flexible policy with plenty of add-ons and benefits, then Travelex is an excellent option. They offer upgrades for pre-existing conditions, rental car protection, and cancel-for-any-reason coverage.
With Travelex, you can also add coverage for adventure sports, which is missing from SafetyWing and Allianz Global Assistance policies.
The price for the most basic Travelex plan is just a few dollars more than a plan with SafetyWing. However, SafetyWing comes with a higher maximum for medical emergency and trip interruption coverage. On the other hand, Travelex offers lost and stolen baggage protection, along with trip cancellation coverage.
You can read our full Travelex insurance review for more info.
World Nomads
Created for backpackers and travelers, World Nomads is one of the biggest names in the travel insurance industry. It is a bit more customizable in comparison to SafetyWing by offering two plans instead of one.
Both plans with World Nomads come with $100,000 in emergency medical coverage, which is identical to the plan with SafetyWing. And, World Nomad's most basic plan also comes with $300,000 in emergency evacuation and $2,500 in trip cancellation.
One of the most significant benefits with a World Nomads travel insurance policy is the coverage for adventure sports. World Nomads covers over 300 different activities, including dog sledding, hot air ballooning and even cage fighting!
But if the cost is a factor in your decision, then SafetyWing is the more affordable option. The cheapest one-month plan with World Nomads is almost three times more expensive than a plan with SafetyWing.
For a full breakdown, check out our comparison of SafetyWing vs. World Nomads.
How to File an Insurance Claim with SafetyWing
As part of this SafetyWing travel insurance review, we'll explain how to file a claim if you encounter any incidents on your trip. Once you submit your request, you'll receive compensation for any medical bills or expenses incurred on your trip.
But most importantly, don't forget that you only have 60 days from the incident to file a claim with SafetyWing. And if the claims department needs additional documentation or information, you'll need extra time to re-file. So, the sooner you file, the better!
Document the Incident or Accident
The first step, which is arguably the most critical step, is to collect any receipts and documents related to the incident. This is crucial information to have when filing a claim with your insurance company.
For instance, if you were in the hospital, you'll need to save your medical reports and hospital bills. And if you lost your check-in luggage, you'll need a detailed report from the airlines.
Remember, it's your responsibility to collect this information from the right authorities. You'll need as much information as possible to prove that you deserve reimbursement from SafetyWing.
Fill out the Claimant's Statement
Once you have all your documents, you will need to complete the SafetyWing Claimant's Statement. You will need to fill out your personal information as well as specific details about the incident. Complete this form electronically or by hand.
Submit Your Claim
Your last step is to submit the claimant's statement and supporting documents to SafetyWing for reimbursement. You can send your claim by email to [email protected]. Or, you can print it out and mail it to the following address:
Tokio Marine HCC-MIS Group:
Box No. 2005
Farmington Hills, MI 48333-2005
USA
After SafetyWing receives your documents, they will send you a confirmation email where you can track the progress of the claim. Generally speaking, the processing time takes an average of eight weeks.
***
As you now know, there are plenty of benefits with a SafetyWing travel insurance policy. We hope this SafetyWing travel insurance review helps you decide if SafetyWing is the best option for your trip.
Although SafetyWing provides decent coverage in a variety of areas, they plan on launching more features down the line. That includes adding different deductible and payout options, as well as coverage upgrades for electronics and adventure sports.
Because of these new features, we're excited to see what the future has in store for SafetyWing.
So, if you're looking for comprehensive medical coverage, for one of the lowest prices on the market (including coverage for claims related to COVID-19), SafetyWing might be the best company for you.