This bohemian town in North Carolina has become a popular travel destination for a number of different reasons. For starters, it is surrounded by mountains and sloping green peaks, which means there's no shortage of adventure activities in Asheville.
But more than that, Asheville is a foodie city that flies under the radar. They love their food and they do it well. With deep roots in traditional southern cooking, the fare on offer in Asheville is delectably unique.
I lived and worked in the restaurant industry in Asheville for six months, and in that time, got to know the food scene quite well! When it comes to deciding where to eat in Asheville, you might struggle to pick just one place. There are hundreds of restaurants in this eclectic city, but these are a few of my favorites.
1. Posana Restaurant: Gluten-Free Fine Dining
Posana is upscale dining with a secret—their entire menu is gluten-free (and you wouldn't even know it). The venue decor is modern and elegant and the food is utterly divine. All the food here is locally sourced—from the meat to the produce—so you know you're getting the freshest of the fresh, served up in true gourmet fashion.
Gluten-free or not, Posana is still one of the best restaurants in Asheville. The food is heavenly and healthy to boot.
2. Zambra: Freshly Sourced Spanish Tapas
If you're not one for sharing food, you'll have to make an exception for tapas. They're small plates from Spain which are meant to be shared amongst your group (which is perfect if you struggle to decide what to order!).
The menu here at Zambra features Spanish classics as well as a selection of more international offerings. The menu rotates daily depending on what the chefs are able to source, which is impressive, considering the plethora of options that change on a daily basis!
3. The Market Place: Farm-to-Table Produce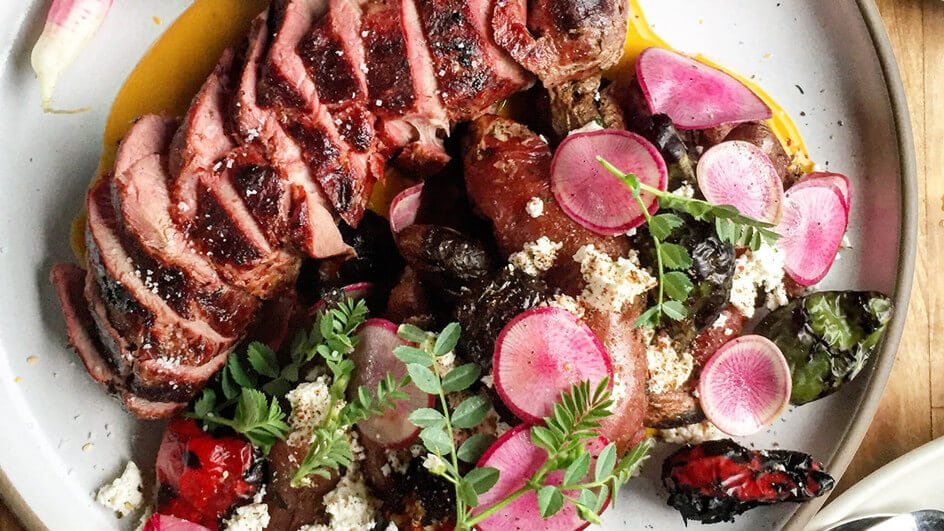 The Market Place believes in supporting local producers. You can be sure that what you're eating has been sourced nearby and is therefore as fresh as can be. The menu is bold and creative without being intimidating. This restaurant ticks all the boxes, from the mouth-watering food to the warm and welcoming service.
4. Early Girl Eatery: Traditional Southern Brunch
The Early Girl Eatery describes itself as a "Farm-to-Table Southern Comfort Food Experience." Their produce is fresh and the food is delicious, with recipes steeped in traditional southern cooking. The menu is extensive and, above all, affordable—win-win! If you only have a day or two in Asheville I highly recommend making time for a late brunch at the Early Girl.
5. White Duck Taco: Asheville's Original Taco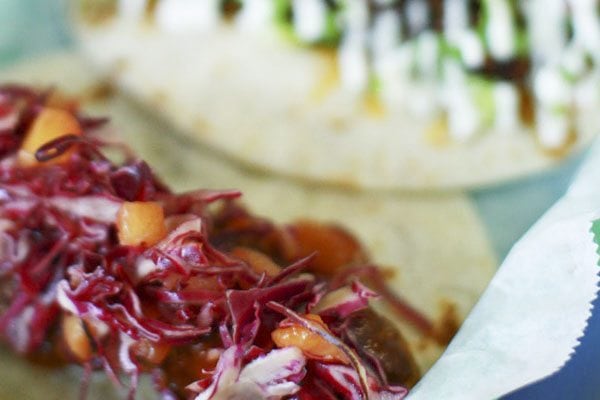 I've yet to meet a person who doesn't like tacos. I can't even think about someone not liking them—it's a scary image! So, I present to you White Duck Taco, home to some of Asheville's finest.
Street food like tacos are an excellent option if you're eating on a budget while you travel. White Duck doesn't provide just your average taco, though! They've got some surprisingly delicious options like the Bangkok Shrimp, Banh Mi Tofu, or Korean Beef Bulgogi. They even have Steak & Cheese!
6. Taco Billy: A Taco Contender!
Asheville is chock full of taco joints, but not all are created equal. In fact, Taco Billy is a notch above the rest. They've done a remarkable job with this classic Mexican street food staple. Their fillings are adventurous and if you go at breakfast, you can make your own! The price is very manageable and the portion sizes are hefty.
7. The Bull and Beggar: Traditional Elegance Meets Modern Flair
The Bull and Beggar is traditional and elegant yet cutting edge all at the same time. The menu is Euro-inspired, containing things like foie gras, oysters, and caviar.
Located in the River Arts District, this place is the very definition of 'treat yo'self.' The food is divine and the ambiance is simple and elegant (even their silverware is second-hand, mismatched actual silver!). They've got a killer drinks list, too!
8. Table Asheville: Inventive Gourmet Cuisine
I wouldn't recommend going to Table if you've crossed over into 'hangry' territory. Table is about quality over quantity and as a result, you will find some of the best food in Asheville here.
If you love gourmet cuisine and want to sample some mouth-watering and inventive dishes, Table is the place to be. The atmosphere is calm and cool and the menu is constantly changing based on what's fresh this season, or what the farmers were able to source that day!
After your meal (or before!), make sure you head up to the top floor to the in-house cocktail bar, The Imperial Life, for some of the best drinks in the city.
9. Chai Pani: Modern Indian Street Food
This is Indian food but not as you know it. Forget about standard curries with rice and allow Chai Pani to introduce you to the wonders of Indian street food. Delightfully fragrant and rich with spice and flavor, all of the food served here is locally sourced and freshly prepared.
If you've never tried Indian food before, this is the perfect way to tick it off your food list without having to catch a plane to Mumbai. This
10. Sunny Point Café: Breakfast Anytime of the Day
Breakfast, lunch or dinner, Sunny Point Café in West Asheville is always there for you. You can even have breakfast for dinner if you're feeling rebellious!
Sunny Point serves traditional Southern cooking with a modern flair, and since breakfast anytime is an obvious winner, this is definitely one of the best restaurants in Asheville, NC.
To start with, the menu has options galore, which means you'll easily find something you like. Secondly, the menu is not just sizeable, but also one of the tastiest in town. If you're having trouble choosing where to eat in Asheville, this is a great spot.
11. BONUS: Eating Asheville: Walking Food Tours in Asheville
If you're an indecisive eater, we've got one more thing that's guaranteed to satisfy your every craving. Eating Asheville is a special food tour that takes you to the best restaurants in Asheville—all in a single afternoon—so you can literally have your cake and eat it too. Their walking food tours of Asheville can be fully customized, or just let your guide lead the way with their recommendations. Want to try the best of the best? The High Roller tour is unmatched!
Which one of these looks like your type of Asheville restaurant? Let us know in the comments below!
---
READ NEXT: Asheville, NC: The Outdoor Adventure Mecca of the United States