If you're looking for extra room to accommodate more people, or missing the comforts of home, a vacation rental is an excellent alternative to staying in the usual hotel rooms. From wooden tree houses to luxury chalets, vacation rentals also let you experience something a bit out of the ordinary on your trip. And when it comes to booking the perfect rental, you'll probably be deciding between Vrbo vs Airbnb.
Depending on your budget and travel style, there are advantages and disadvantages to each rental vacation site, but the premise for both Airbnb and Vrbo is the same: they give ordinary people a platform to easily offer private rentals to travelers. City travelers can enjoy an immersive neighborhood experience, while adventurous types can find incredible properties in some of the world's most remote places. The possibilities are endless.
So, before you book your next trip, let's put these two websites to the test and see how they stack up against each other.
Vrbo vs. Airbnb Comparison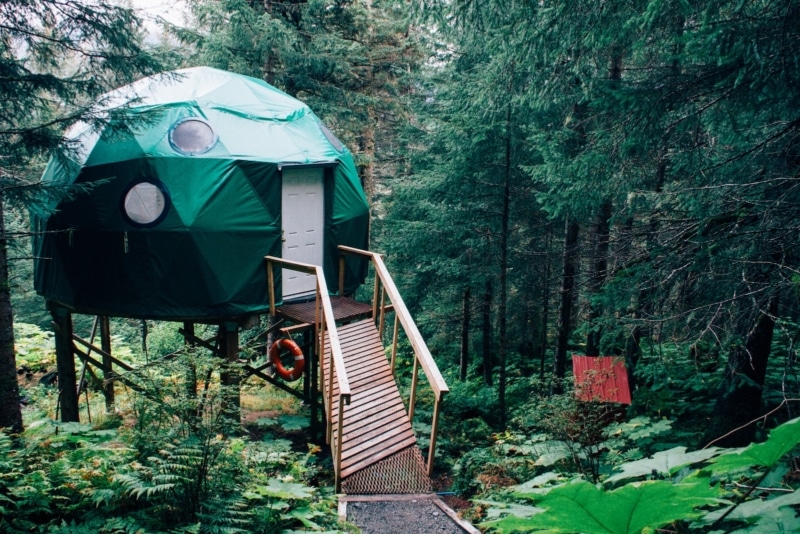 Airbnb and Vrbo are two of the most popular vacation rental sites out there, and Vrbo is, in my opinion, the best Airbnb alternative on the market right now. At their core, they both offer different types of short and long term housing around the world. And while these sites may seem similar, there are some stark differences to be aware of before booking your rental.
The most significant difference between Airbnb and Vrbo comes down to what each one has to offer. Airbnb lists just about everything: entire properties, a private room in someone's home, shared rooms (like hostel dorms), and even hotel rooms.
Vrbo isn't in the business of renting out private or shared rooms—you'll only find entire properties for rent here. Vrbo rentals include everything from cozy cottages to fully decked-out condos.
Also, while both sites have millions of property listings that you can easily search using a map view, Vrbo offers fewer rentals than Airbnb. Well, that's an understatement…Airbnb has 5.6 million listings, and Vrbo has two million.
Furthermore, the level of customer support between both companies is also entirely different. If you have a problem with your booking or your vacation rental, Vrbo is more likely to offer assistance. Airbnb, on the other hand, takes a more passive approach to customer support, and should only be contacted after an issue has been resolved with the property owner.
The difference between Airbnb and Vrbo fees is also a sharp contrast, which I'll explore more in detail in the following section.
Why I Like Vrbo
Although Airbnb has more listings, Vrbo is the better choice for vacation rentals.
I like that both platforms list tons of cool properties, like tiny homes and vacation villas. But, in the end, customer satisfaction is one of the most important factors when choosing a rental. Vrbo shines in this respect, and I've always had great experiences with Vrbo customer service. Incidents can always happen, and when they do, Vrbo has your back. They even have a direct support line, and they are very easy to get ahold of.
Airbnb's customer service leaves a lot to be desired. It's nearly impossible to find a direct contact, and you'll usually end up lost in the weeds of the Help section or talking to a robot. And when it comes to negative Airbnb reviews, there's actually a whole website dedicated to horror stories.
Perhaps that's the pitfall of a vacation rental platform like Airbnb having tremendous growth over a relatively short amount of time—keeping on top of customer service turns into a challenge.
The total reservation cost for Vrbo properties also tends to be cheaper than Airbnb, and sometimes by quite a bit. It's hard to ignore all those Vrbo benefits!
Differences Between Airbnb and Vrbo
Let's look at the specifics of Vrbo vs Airbnb for each booking site to see which one is ultimately better for booking a vacation rental.
Types of Properties Listed
Airbnb has a large variety of rental options. You can rent the entire place, a private room in a shared house, or even a shared room with other travelers. Airbnb has even extended its platform to also include individual or shared rooms in hotels and hostels.
And because Airbnb lists more types of rentals, they have over five million homes, apartments, and rooms to choose from. Because of this, it's often easier to find places to stay outside of traditional vacation destinations. If you want to get off the beaten path, Airbnb will certainly help.
On the other hand, Vrbo only allows you the rent entire properties, whether that's a house, cottage, or apartment. That means you won't find any shared homes or rooms listed on the site, which is good if you're looking for more privacy. It's not so good if you're a budget traveler or someone who's traveling solo and doesn't need a giant place to stay all on your own.
Otherwise, both sites are more or less the same when it comes to home styles. You'll find everything from private bungalows, mountaintop yurts and countryside villas on Airbnb and Vrbo. In addition, Airbnb and Vrbo also have a wide selection of eclectic homes, like tiny houses, bubble domes and shipping containers!
Still, if you want more variety and better budget options, Airbnb is the clear winner.
Service Fees
The cost of the service fees is typically much lower with Vrbo. Although the total price will depend on the cost of your rental, a Vrbo rental tends to be cheaper than an Airbnb rental.
The cost of the listing depends on a variety of factors, including location, size and length of stay. You will also need to add taxes, cleaning charges and website service fees to the total price of your vacation rental.
Even though Vrbo prices may sometimes appear more expensive at first glance, the service and cleaning fees are where you'll see a big difference. The additional fees for Airbnb and Vrbo are very different.
Airbnb offers a split-fee structure. This means that an Airbnb service fee is taken from the host's payout, and then a service fee is also charged to guests. Most hosts pay a 3% service fee, but some hosts may pay more (like Airbnb Plus hosts).
Most guests pay a service fee around 14% of the booking subtotal (the nightly rate plus cleaning fee and additional guest fee). But some guest service fees can be as high as 20%!
Sometimes, there's a host-only fee for Airbnb, and as a guest you won't have to pay any Airbnb service fee at all (this applies mostly for hotels renting out their hotel rooms).
Vrbo also adds a service fee to the cost of your booking, which is anywhere from 6-15% of your total cost. Since Vrbo doesn't sell individual rooms, there's no option for the host to cover the entire service fee. Vrbo is the better choice here because you're more likely to pay lower fees for vacation rental services.
Other Fees
When it comes to other service fees, Airbnb hosts will set their own cleaning fees or sometimes an additional guest fee. The booking subtotal doesn't include Airbnb fees for occupancy or taxes.
Similarly, Vrbo owners set their own cleaning fees as well.
For both Airbnb and Vrbo, the cleaning fee can be $100+ depending on your length of stay. All these fees are completely transparent on the rental site, so have a look before you book.
Quality of Customer Service
In terms of support, Vrbo is better than Airbnb.
For one, a Vrbo guest can add travel protection insurance to their booking. So, if you get sick and need to cancel your trip, you will still get a refund for the prepaid cost. And if you're traveling with pets or children, you can purchase damage protection insurance to avoid any extra charges.
Each listing on Vrbo also automatically comes with their Book with Confidence Guarantee. Their support team is on hand to answer any questions before, during and after your stay. They also assist with finding another place to stay if the host cancels your rental.
On the other hand, Airbnb does not have travel insurance, and their customer support is usually only available for emergencies. They will only help if you are not able to access your rental or if the place is unsafe. And if you need a refund, they'll require evidence that you tried to work things out with your host before contacting the help department. Airbnb's lack of insurance and absence of readily available help is a big disappointment, in my opinion.
Tip: To save yourself the hassle, you can get a good sense of how easy it is to deal with the host based on their Airbnb reviews or Vrbo reviews. Follow the house rules, and you're unlikely to have any issues at all.
Cancellation Policy
While the booking process is fairly similar for both Airbnb and Vrbo guests, cancellation policies are ain important piece of the puzzle. When it comes to cancellation policies, the Vrbo vs Airbnb argument isn't so black or white. But Airbnb's policies are much more flexible than Vrbo's.
With Airbnb, you need to be aware of your host's cancellation policy before you book. It's really up to the host to set these details. A last-minute cancellation for a host who is relying on your income can be a big blow, especially if you're booking short-term vacation rentals during a super busy time of year.
You can find the details of your cancellation policy in the Trips section when you click on "show trip details."
When you're actually booking a spot, the cancellation policies will be listed on the property page. The most flexible plan allows you to cancel up to 24 hours beforehand for a full refund, while the strictest option allows guests to receive a full refund if they cancel within 48 hours of booking. After that, you're only entitled to a 50% refund if you cancel at least seven days before the trip begins.
Vrbo is much like Airbnb in this way—property owners set the cancellation policies, but even the most relaxed policy is very strict compared to Airbnb's policy. With a relaxed policy, you can cancel at least 14 days before your check-in date and receive a full refund. On the other extreme end of the spectrum, some property owners opt for no refund policy at all.
The stricter cancellation policies are vital for property managers who own Vrbo or Airbnb properties in busy destinations, especially at certain times of the year. For example, you're probably not going to have much luck canceling an accommodation in Munich during the height of Oktoberfest.
Vrbo vs Airbnb for Hosts: Listing Your Property
As many travelers are turning to vacation rental sites for travel accommodations, Vrbo, Airbnb, and other similar sites are becoming a great way to turn a lucrative profit. You list your property, and it turns up in the search results for travelers. No need to advertise.
Both Airbnb and Vrbo have straightforward processes for listing your vacation rental. It's literally as easy as setting up a profile, filling in the details about your property, and uploading your images. Both Airbnb and Vrbo hosts are also subject to background checks for an extra layer of security.
With Vrbo, property managers have two different payment options: they can either pay a 3% credit card processing fee plus a 5% commission fee to the company for each booking, or they can have unlimited bookings for an annual fee of about $500.
Airbnb is kinder to hosts, and only takes about a 3% host service fee from the total earnings. This fee can be a lot higher for hosts in Italy though (thanks to government legislation introduced to keep housing prices in Italy under control). Traditional hotels also pay a commission between 10-16% since they work on a host-only fee basis.
Which site is better for listing your property? It depends on how many bookings you expect. If you're busy year-round, Vrbo's subscription model could save you literally thousands of dollars.
It also depends on what type of property you want to rent out. Vrbo presents only entire homes or condos, while Airbnb allows you to rent out a single bedroom if you'd like.
Listing Price Test
As a test, I compared prices between the same property on both Vrbo and Airbnb. Using a vacation rental in Kelowna, Canada, I went through the booking process for a two-night stay, and looked closely at each guest service fee. The cleaning fee is the same ($120), but the service fee on Vrbo is $73 while the service fee on Airbnb is $83.
Here's the fee breakdown of the Airbnb listing:
And here's the cost of the Vrbo property listing:
Notice the difference in "occupancy taxes and fees" for Airbnb vs Vrbo. The total price difference is very large.
A further dig into Airbnb's higher tax cost came back with this nugget of information: "In areas that Airbnb has made agreements with governments or is required by law to collect and remit local taxes on behalf of hosts, Airbnb calculates these taxes and collects them from guests at the time of booking." Vrbo does not yet have the same policy in place.
Prices across both booking sites can also vary wildly. Another property I compared even had two differently nightly rates…for the exact same dates. The Airbnb property was going for $311/night, while the Vrbo rental was going for $360/night. Even so, with all those fees and taxes factored in, the Vrbo rental was still cheaper by nearly $100!
At the very least, if you're searching for an Airbnb property, see if you can find it on Vrbo and compare the costs (and vice versa). This extra few minutes of work is very worth your time if it means you'll save some cash.
Safety
It's true that we've heard some Airbnb horror stories over the years. Airbnb users have reported creepy hosts, misleading listings, and unsettling experiences in the neighborhoods where they're staying. But those are few and far between, and Airbnb and Vrbo try to deal swiftly and fairly with those situations.
Vrbo doesn't seem to receive as much public attention from horror stories, but on the other hand, it has only a fraction of the rental properties that Airbnb does.
Both sites work hard to protect their guests AND their hosts. There are background checks, watchlist checks, and a whole team of people dedicated to monitoring for scams and other risks. Airbnb even offers hosts free smoke detectors and carbon monoxide detectors!
Speaking from personal experience, I always read the reviews first to get a sense of the host and where I'm staying. I make sure to engage with the host when the booking is made, and I'll typically avoid private rooms in someone else's home—I'm much more comfortable with renting a full apartment or accommodation.
Trust your gut. Does something feel off? Cancel your reservation and explain the situation to the booking site.
Are Vrbo and Airbnb Ethical?
There's no doubt you've heard all the fuss about over-tourism and the insane demands being placed on popular destinations in recent years. Airbnb has absolutely exploded in popularity over the last decade, and its impact has started crowding out locals in heavily touristed cities around the world. Take Barcelona, for example: new regulations have been introduced to stem the flow of tourism and protect long-term housing for locals.
As shown in our price comparison above, some governments have begun implementing occupancy taxes in certain places. This levels the playing field for hotels and legitimate businesses, including family-owned bed and breakfasts that already have to pay such fees.
And some property owners have essentially begun snatching up cheap real estate and entire properties to turn into more vacation rentals, effectively becoming a vacation rental business in their own way. Even some real estate listings these days will list the Airbnb or Vrbo potential income. You can see how this is troublesome in congested cities where the lower-income population is struggling to find affordable housing.
But there are so many benefits of using sites like Vrbo and Airbnb as well. It's more immersive, you can meet some wonderful people, and sometimes your unique accommodations are just out of this world. You'll often find way more amenities in your accommodations than in your typical hotel room.
So how can you minimize your impact? There are a few things you can do:
If you're traveling to popular city destinations that are prone to massive tourism crowds, consider supporting a local family business (like a bed and breakfast) or staying in a regular licensed hotel or hostel. The local tourism board's website will likely have a full list of these licensed accommodations.
Avoid hosts with multiple listings. This is easy to do by clicking on the host's profile and seeing if they have any other properties listed. Personally, it's a red flag if they have more than two properties listed.
Rent a room in someone's house rather than the full house. This is a property owner who's likely just trying to supplement their income rather than making a full living off their property.
Vrbo vs Airbnb: Final Thoughts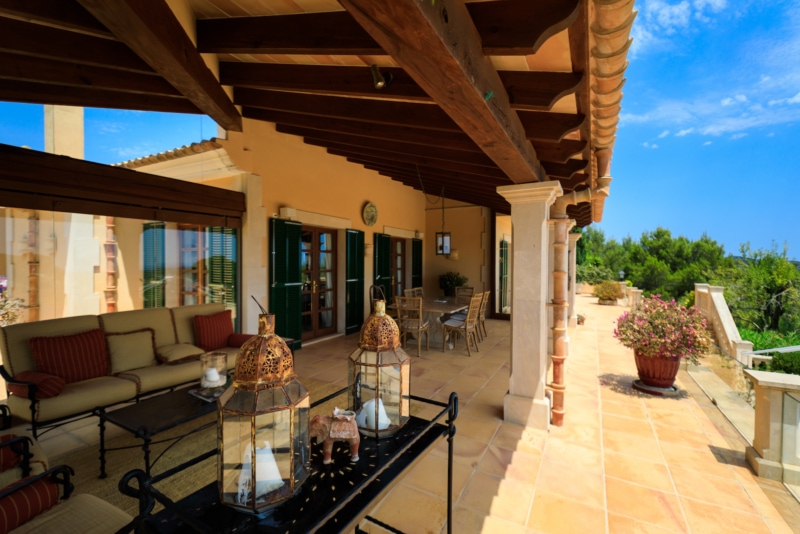 While both sites offer a variety of short and long-term rentals, Vrbo comes out on top for cheaper prices and excellent customer service (including great insurance policies).
To summarize, Airbnb is one of the only sites that offers shared accommodation. Single rooms and communal apartments tend to be much cheaper than renting the entire place, which is ideal for budget travelers. And since you will share the space with homeowners and other guests, you'll have the opportunity to meet new people during your trip.
As a Vrbo guest, you'll be required to book the entire apartment or home. But compared to Airbnb, the total price is usually a lot better on Vrbo.
In terms of service and support, Vrbo offers better trip protection compared to Airbnb. So if anything bad were to happen during your Vrbo stay, you'd be able to get the help you need.
Airbnb and Vrbo are both great sites, but Vrbo's customer service and fairer prices just work better for me. Of course, these aren't the only two vacation sites out there. But they're certainly the two that have stood the test of time and have outlasted much the competition (RIP, Homeaway).
Does that mean I won't compare properties across both sites when I'm planning my next trip? No. But Vrbo will always be my first choice.
With all these factors to take into account, it's up to you to decide between Airbnb vs Vrbo—but I'm choosing Vrbo. Once you find the right listing, you'll be able to relax and enjoy your vacation!
Vrbo vs Airbnb FAQs
Which vacation site is the best?
In our opinion, Vrbo is the best vacation rental site.
Is Vrbo cheaper than Airbnb?
Vrbo is often cheaper than Airbnb because its service fee is typically lower.
Why do people use Vrbo instead of Airbnb?
People choose Vrbo over Airbnb because of its affordability and better customer service.
What percentage does Vrbo take from hosts?
Vrbo charges hosts a 3% processing fee and 5% commission. Or hosts can choose to pay a flat $500 annually.
Why is Airbnb so much more expensive than Vrbo?
Airbnb is often more expensive than Vrbo because typically has much higher service and cleaning fees added to the rental price.