If you're looking for extra room or missing the comforts of home, a vacation rental is an excellent alternative to staying in a hotel. From wooden tree houses to luxury chalets, vacation rentals also let you experience something a bit out of the ordinary on your trip. And when it comes to booking the perfect rental, you'll probably be deciding between Airbnb vs Vrbo.
Depending on your budget and travel style, there are advantages and disadvantages to each rental site. So, before you book your next trip, let's put these three websites to the test and see how they stack up against each other.
Airbnb vs. Vrbo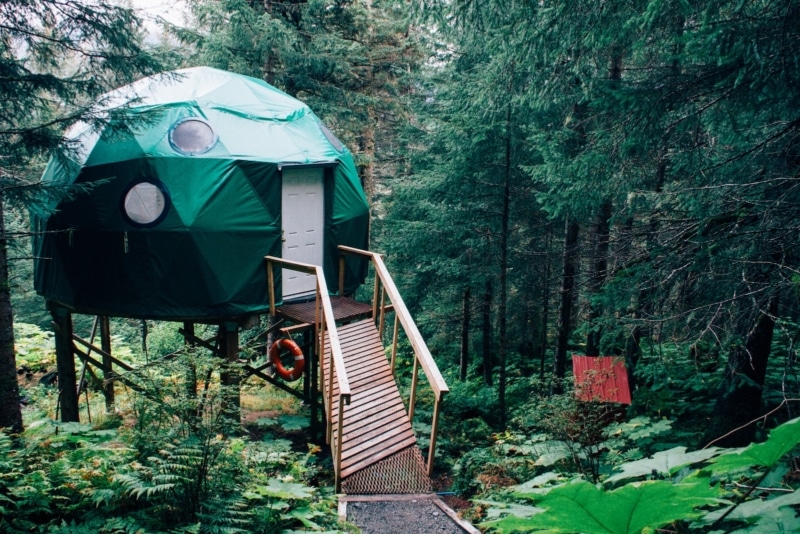 Airbnb and Vrbo are two of the most popular vacation rental sites out there, and Vrbo is, in my opinion, the best Airbnb alternative on the market right now. At their core, they both offer different types of short and long term housing around the world. And while these sites may seem similar, there are some stark differences to be aware of before booking your rental.
The main difference between Airbnb and Vrbo comes down to housing type and style. While both sites have millions of listings that you can easily search using a map view, Airbnb has more options in terms of shared housing.
The level of customer support between both companies is also different. If you have a problem with your booking, then Vrbo is more likely to offer assistance. Airbnb, on the other hand, takes a more passive approach to customer support, and should only be contacted after an issue has been resolved with the host.
Let's look at the specifics for each platform to see which one is ultimately better for booking a vacation rental.
Airbnb Has More Rental Types
Airbnb has a large variety of rental options. You can rent the entire place, a private room in a shared house, or even a shared room with other travelers. And recently, Airbnb extended its platform to also include individual or shared rooms in hotels and hostels.
And because Airbnb lists more types of rentals, they have over 4 million homes, apartments, and rooms to choose from.
On the other hand, Vrbo only allows you the rent the entire house or apartment. That means you won't find any shared homes or rooms listed on the site, which is good if you're looking for more privacy.
However, both sites are more or less the same when it comes to home styles. You'll find everything from private bungalows, mountaintop yurts and countryside villas on both sites. In addition, Vrbo and Airbnb also have a wide selection of eclectic homes, like bubble domes and shipping containers!
Vrbo Has Much Better Customer Service
In terms of support, Vrbo is better than Airbnb.
For one, a Vrbo guest can add travel protection insurance to their booking. So, if you get sick and need to cancel your trip, you will still get a refund for the prepaid cost. And if you're traveling with pets or children, you can purchase damage protection insurance to avoid any extra charges.
Each listing on Vrbo also comes with their Book with Confidence Guarantee. Their support team is on hand to answer any questions before, during and after your stay. They also assist with finding another place to stay if the host cancels your rental.
On the other hand, Airbnb customer support is usually just available for emergencies. They will only help if you are not able to access your rental or if the place is unsafe. And if you need a refund, they'll require evidence that you tried to work things out with your host before contacting the help department.
Is Vrbo Cheaper than Airbnb?
The cost of the booking fee is much lower with Vrbo. Although the total price will depend on the cost of your rental, a Vrbo rental is cheaper than an Airbnb rental.
The cost of the listing depends on a variety of factors, including location, size and length of stay. You will also need to add taxes, cleaning charges and website service fees to the total price of your rental.
Vrbo also adds a service fee to the cost of your booking, which is anywhere from 6%-12% of your total cost. On Airbnb, the service fee is usually under 13% but can be as high as 20% in some cases.
Is Vrbo Better than Airbnb?
Although Airbnb has more listings, Vrbo is the better choice for vacation rentals. 
We like that both platforms list tons of cool properties, like tiny homes and vacation villas. And if you're interested in sharing a room with other travelers, then Airbnb has you covered.
But in the end, we believe that customer satisfaction is one of the most important factors when choosing a rental. Incidents can always happen, and when they do, we know that Vrbo will have your back.
Winner: Vrbo
HomeAway vs. Airbnb
IMPORTANT NOTE: As of July 2020, HomeAway has gone the way of the dinosaurs. Since HomeAway and Vrbo were owned by the same company (and displayed many of the same listings), HomeAway announced they'd be retiring their website. Moving forward, if you try to access the HomeAway website, you'll be redirected to Vrbo.
If you're deciding between Airbnb or HomeAway for a vacation rental, it's important to realize that they both offer different perks for travelers.
To start, your travel style and preferred accommodation arrangement will impact whether you choose HomeAway or Airbnb. If you're a solo traveler interested in meeting other people, then Airbnb has a wider variety of rental options for your trip.
On the other hand, HomeAway offers more in terms of protection against booking mishaps. Their customer support is one of the best in the rental industry, which can be crucial if you're spending a lot of money on your vacation.
To understand the perks and features of both websites, let's compare them to see which one is better suited for your trip.
The biggest difference between HomeAway and Airbnb is that Airbnb has more options for solo travelers.
All HomeAway rentals require that you reserve the entire property, instead of just a room or bed in a shared house. You will not share any common spaces or bathroom facilities with other travelers. For this reason, HomeAway is better for couples, families, or simply for those who want a little peace and quiet.
On the other hand, Airbnb has a variety of rental types, including rooms and apartments that you share with others. If you're a backpacker or solo traveler, you might consider staying in a shared space to save money and to be around other guests.
To many travelers, Airbnb's shared experience is a significant advantage. Many homeowners entertain and cook for their guests, making the stay more personal. And if there are other travelers also staying on the property, then you'll have the chance to meet other people from around the world.
HomeAway Offers Better Trip Protection
When it comes to trip protection, there are several instances where HomeAway outshines Airbnb.
To start, all HomeAway guests are covered with the Book with Confidence Guarantee. This comes with a 24/7 emergency phone number, payment protection, and even coverage in case your listing is canceled last minute. In this situation, their support team will work hard to find another place for you to stay for the night.
If something were to go wrong with your Airbnb reservation, then getting help will be more challenging. Although they might reimburse you if something goes wrong, you'll need to work directly with your host to file the claim first. If Airbnb can't help in these dire situations, then you'll be stuck with the bill, or even without a place to stay.
Another benefit of HomeAway is the option to purchase travel insurance. If you are no longer able to go on your trip, then HomeAway will reimburse you for the cost of the non-refundable rental. This can be helpful if you booked an expensive house or if you reserved far in advance.
But with Airbnb, you're stuck paying for the entire thing out of pocket. Although some homeowners let the guest cancel up to 48 hours prior to arrival, most listings are more strict in terms of cancellation.
Is HomeAway Cheaper than Airbnb?
Although both sites tack on extra charges and fees, HomeAway can still be cheaper than Airbnb.
On HomeAway, the guest service fee can be anywhere from 6-12% of the total list rental cost. On the other hand, Airbnb's fee can be as high as 20%. But generally speaking, the lower service fee makes booking with HomeAway the cheaper option.
Additionally, the total cost of the listing will also include tax, a cleaning fee and possibly a security deposit. However, these prices are determined by the host themselves.
Is HomeAway Better than Airbnb?
With unparalleled customer support and low service fees, HomeAway is the clear winner. Not only is their service team easy to contact, but HomeAway also offers better protection against canceled plans and travel mishaps.
As a solo guest, you might save a few bucks by sharing a room on Airbnb. However, we believe this is the site's only major perk. With a HomeAway booking, you can rest assured that you're getting the best in terms of price and protection.
Winner: HomeAway
Vrbo vs. Homeaway
When it comes to booking a rental for your vacation, choosing between Vrbo and HomeAway is relatively easy. That's because they are both owned by the same parent company – Expedia! In fact, HomeAway actually acquired Vrbo back in 2006, along with over 20 other travel rental websites.
For this reason, you'll find many similarities between both Vrbo and HomeAway. The number of listings, the price of the rental, and customer service are identical between both platforms. In fact, the main difference between the two is just the logo and color scheme of the websites!
Is Vrbo or HomeAway Better?
Because the sites are owned by the same company, Vrbo and HomeAway are virtually the same site.
The rental homes on Vrbo are identical to the rentals on HomeAway. The price, fees, and security deposits are the same, meaning one is not cheaper than the other. You will get the same rental for the same price regardless of if you book on Vrbo or HomeAway.
And as a guest, you'll also get the Book with Confidence Guarantee with any rental on Vrbo or HomeAway. Not only do you have access to a 24/7 help hotline, but you'll also be protected in case your host cancels the trip. Like Vrbo, HomeAway will work hard to try and find you a replacement short term rental, so you're not stranded.
So, when it comes to booking vacation rentals, Vrbo and HomeAway aren't too different. It's more about which website you prefer to use.
Winner: Tie
Which Vacation Rental Site is the Best?
While all three sites offer a variety of short and long term rentals, your budget and travel style will influence which site to use.
To summarize, Airbnb is one of the only sites that offers shared accommodation. Single rooms and communal apartments tend to be much cheaper than renting the entire place, which is ideal for budget travelers. And since you will share the space with homeowners and other guests, you'll have the opportunity to meet new people during your trip.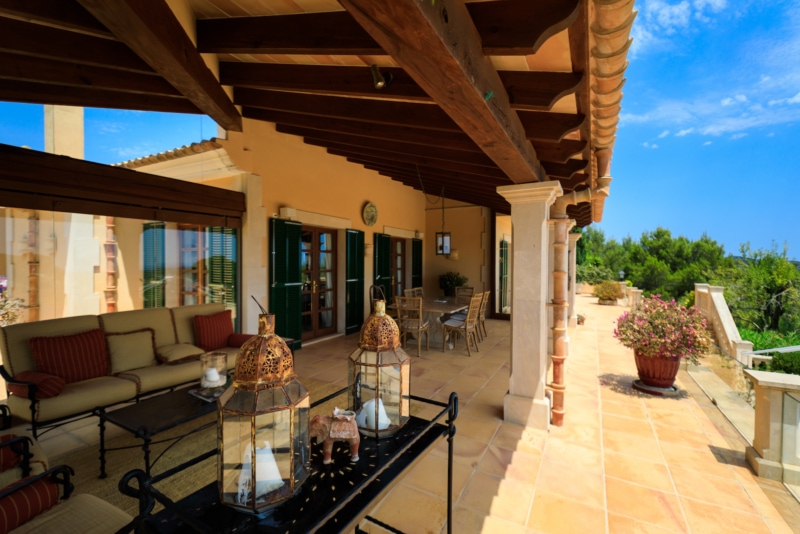 As a Vrbo or HomeAway guest, you'll be required to book the entire apartment or home. Although the rentals can be more expensive, they also offer more privacy. For couples and families, booking a rental through Vrbo and HomeAway will be better than Airbnb.
In terms of service and support, Vrbo and HomeAway offer better trip protection compared to Airbnb. So if anything bad were to happen during your Vrbo or HomeAway stay, you'd be able to get the help you need.
With all these factors to take into account, it's up to you to decide between HomeAway vs. Airbnb vs. Vrbo But once you find the right listing, you'll be able to relax and enjoy your vacation!
---
READ MORE: