Everybody knows New Zealand is remarkable.
Well, I think they do, at least.
Before my last minute trip (back) across the ditch to Australia, I spent some time perusing and photographing Northland, New Zealand. It's incredibly photogenic.
These are some of my favorite shots.
1. Ninety Mile Beach
Ninety Mile Beach isn't actually ninety miles long. The story goes that, when it was first discovered, it was estimated that, at 30 miles per day, the length of the beach could be walked in three days. Hence, ninety miles! Today we know it's only about two-thirds as long.
The Tasman Sea gets a bit rough at times, even right up against the beach!
There is a dividing point, a fulcrum, almost, that separates two parts of the beach. It is vast, grassy, rocky and windy! Not what you'd expect on a beach!
Te Paki Stream and the Te Paki Sand Dunes
The Te Paki Stream is a registered road and the only way on and off the northern portion of Ninety Mile Beach. Without a 4wd, you're essentially screwed. Incredibly, my little rental Nissan made it through!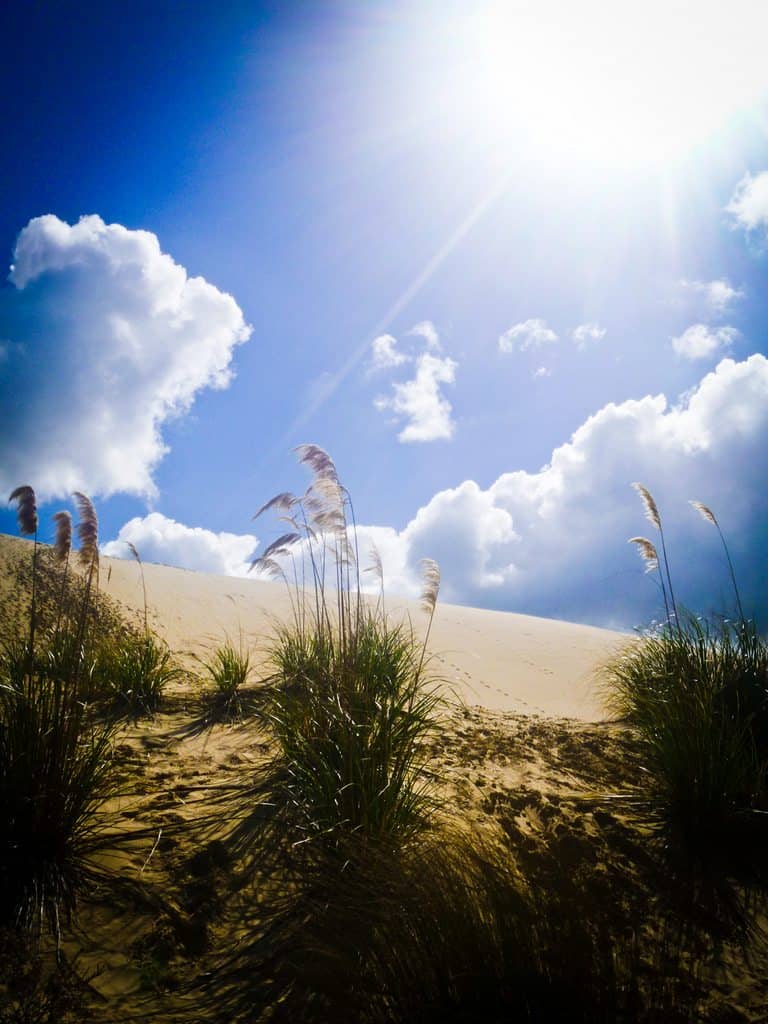 On our way off the beach. This was…fun.
"Beware of oncoming traffic." REALLY?
Formations in the dunes.
Cape Reinga
Cape Reinga is believed by the Maori natives to be the entry point to the underworld for spirits who have passed from our realm of the living. It is located at the very, very top of New Zealand.
The lighthouse at Cape Reinga is a popular tourist attraction. Today it serves as a landmark and an icon, known universally amongst travelers.
Cape Reinga overlooks the meeting point of the Tasman Sea and the Pacific Ocean. You can actually see where the currents crash together!
I found this sitting in the sand!
Do you "heart" New Zealand? I know I do!
---
READ NEXT: 20 Killer Photos of New Zealand