If you've ever looked into how to travel the world for free or on a budget, you've probably come across a blog or two about work exchanges.
A work exchange gives you the opportunity to exchange your valuable skills for accommodations, food, and other perks—and it's a very common way to travel. You'll get a wholly immersive experience in a foreign country, and you'll gain some real-life work experience in the process.
One of the best work exchange websites I've come across recently is Worldpackers. It's chocked full of interesting and immersive work exchange experiences, and the community spirit of fellow travelers make the whole process incredibly smooth from start to finish.
In this Worldpackers review, I'll cover everything you need to know about getting the most out of your Worldpackers membership and finding the right volunteer programs for you. If you want to have the most profound cultural experience of your life, this is where it starts.
What is Worldpackers?
Worldpackers is a travel community and work exchange site that connects travelers with welcoming hosts around the world. You get to travel by volunteering at small businesses, NGOs, or eco projects exchanging your skills for free accommodations and other nice extras like meals or even tours (although this varies from host to host).
As a volunteer, you'll have life-changing experiences while making an impact on the world, all in exchange for a set number of hours of work each week (typically about 25 hours). How you spend your free time is up to you. Solo travelers, experienced travelers, budget travelers—Worldpackers is for anyone with a desire to see the travel, learn, and participate in cultural exchange.
Using the Worldpackers website, you can peruse the seemingly endless listings for volunteer opportunities from potential hosts from every corner of the planet. Once you've signed up for a membership, you can connect with hosts and start making arrangements. It's easy to do, and the Support Team is always available to assist!
Why Volunteer?
So why should you volunteer in the first place? Spending 25 hours a week toiling in a garden or painting the walls of a hostel may not sound appealing to anyone who'd rather spend their time and money on upscale vacations with minimal stress.
But volunteering has so many benefits.
Here are some good reasons to volunteer:
You'll get a truly immersive experience in a part of the world you might not otherwise visit. There's nothing like living in a place with a local family to get you culturally acquainted.
You'll contribute to a project that's for the greater good, whether it's helping a family restore a building or working on an eco program that protects an animal species.
You'll hone your skills and discover new ones (and trust me, that looks good on a resume).
You'll form unforgettable relationships with other travelers and your hosts. You'll read about these kinds of experiences often in reviews from past volunteers.
Volunteering isn't for everyone, and sometimes your accommodations and meals will be simple and lacklustre. But if it's a meaningful experience you're seeking, then a work exchange is for you.
Who is Worldpackers for?
Worldpackers is built for both world traveling volunteers and welcoming hosts who are looking to have the best cultural exchange experience possible.
Volunteers
Worldpackers stands by a firm stance that travel is for everyone: "We believe travel is a universal right, and we support everyone's right to travel, no matter what their nationality, gender, age, condition, etc." That's a message I can get behind!
You don't need to have any experience. You might think that you don't have the right skills to find a good volunteer job, but that's not true. You don't have to be a professional or an expert at anything. If you have the willingness to contribute and learn, you'll be fine. You can make beds, clean rooms or do other hostel jobs, feed animals, plant trees…you name it! You'll gain new skills in the process too.
Most hosts require a minimum amount of volunteer time as well, with the average volunteer jobs running between 2-4 weeks (with an average of 25 hours of work per week).
There are also no strict language requirements, but each host will request that you have a certain fluency in a language (usually English). Otherwise, take this opportunity to dust up on your language learning skills, and immerse yourself into a whole new world.
Hosts
Worldpackers hosts are just everyday, normal people who run various small businesses, non-profits or NGOs like eco projects, hostels or guesthouses, restaurants, farms, and more.
Hosts are coached throughout the whole process of setting up their profile, interacting with potential volunteers, and selecting the right candidates. There's an entire WP Academy of courses designed to help hosts aid you in having the best possible volunteer abroad experience.
Plus all the hosts listed on the Worldpackers platform have been thoroughly vetted with a security process that involves checking online references (we'll discover that later).
If you're a host, Worldpackers has a dedicated support team to help you with any problems that you may encounter. And the better quality experience a host offers, the more likely they'll become a Top Host.
Top Hosts
Top Hosts are those people who are offering incredible experiences with ratings over 4.8 stars who confirm at least 10 trips for travelers in a year. Once a host hits all the right performance criteria, they're automatically a member of the Top Host Program which gives volunteers more assurance in the quality of the job.
Top Hosts get more visibility in their rankings, receive awards, earn referral money to help grow the Worldpackers community, and even get a free membership for when it's time to travel themselves.
Who isn't Worldpackers for?
Legally, you do have to be 18 years or older to volunteer with Worldpackers. Sometimes hosts will put age minimums on a listing for one reason or another as well; for example, I've seen listings that request people aged 23 years or older. You'd have to take that up with the host, as I assume it has something to do with a certain maturity level required (and I don't necessarily agree with this), but there are no shortage of volunteer options.
Hosts tend to be welcoming of solo travelers, couples, and friends traveling together, but keeping your numbers small will help to better secure the job you want. Two friends have a better chance of finding a placement than three.
Finally, Worldpackers isn't for bad volunteers. There's no nice way to say that. If you're going to complain the whole time, not show up for your shifts, or generally not offer anything of value to your host and fellow volunteers, you might as well stay home. You have to do the work.
How to Find the Best Volunteer Jobs
Worldpackers is such a huge work exchange site with thousands of volunteer programs, narrowing down your options may prove to be a challenge.
In this section we'll talk about the different types of jobs out there, and how to find them.
Different Types of Worldpackers Jobs
One of the best things about Worldpackers is that there are so many hosts and so many volunteer jobs, that you'll absolutely be able to find something that suits your skills or interests.
Those are just a few examples of all the volunteer positions out there—I've seen some pretty unique positions in my digging around the listings, including helping to set up a holistic health center in South America and being a professional SCUBA videographer in Koh Phangan!
Worldpackers has the absolute best search engine for finding volunteer jobs of any work exchange sites I have seen so far. The filters really help you narrow down the best possible options for you, including:
Destination
Type of volunteer placement
Program types (like non governmental organizations, eco programs, or social projects)
Purpose of the trip (like connect with locals, connect with nature)
Time of year
Style (including rural, city, and family experiences)
And that's just the tip of the iceberg.
How to Search for Volunteer Jobs Around the World
Worldpackers has one of the most intuitive search engines I've ever seen, and this is one of the major differences compared to other work exchange sites. It's a pleasure to use because each time you change the filters, you get a whole new set of exciting host results. The search function is incredibly thorough and gives you a ton of different options to refine your search.
Let's pretend I want to embark on a month-long volunteer experience in South America, and I want to consider some eco projects.
On the left-hand menu of the Worldpackers website, you'll see a list of filters where you can narrow down your options using your specific criteria.
The results bring back opportunities in Colombia, Brazil, Ecuador, you name it! If you're having trouble figuring out which country you'd like to volunteer in, this may help.
Although the first few results didn't really appeal to me, I eventually came across the listing below—living and volunteering in an Ecuadorian lodge in the middle of the Amazon rainforest? Yes, please. The listing breaks down everything you need to know, and includes some very positive reviews from previous volunteers.
Of course, if you're not exactly sure where you want to go, you can create a much broader search for more volunteering opportunities. If you're purely interested in doing something hands-on, like building and chores, you can just search using the appropriate filters. You'll end up with a long list of results.
If you want to feel some security in knowing you've picked an honest host (especially if you're a solo traveler), you can filter your results by Top Hosts. One of the most interesting work exchanges I came across from a Top Host was restoring an old historic Irish home in the countryside. The hosts offer some incredible inclusions for exploring the local community, including guided hikes, dancing classes, and even introductory classes to Irish music—all things that contribute to being a Top Host.
Worldpacker Reviews
All Worldpacker volunteers are encouraged to leave honest reviews after their work exchange placement. This helps other potential volunteers make the right decision when it comes to figuring out whether or not the experience is for them.
When it comes time to include your own review, be as honest as possible and share as many details as you can, including travel tips and other nuggets of wisdom. Here's an example of some in-depth, well-rounded reviews that shows how the review system works:
As for negative reviews, those get published as well. If you're trying to establish honest relationships with hosts, it's best to be tactful in your review and offer suggestions for improvement. If you write anything offensive, the review won't be shared.
If you don't want to share the review but still have some concerns, you can reach out to the support team directly. Otherwise, honest reviews are always the way to go.
Setting Up Your Profile
The sign-up process for Worldpackers is quick and easy, and they'll ask you a series of personal questions about yourself to help you better find the right volunteering opportunity.
Don't worry, it's nothing too personal, just the basics to help Worldpackers match you with appropriate hosts, if necessary—for example, Worldpackers will ask you what languages you speak, your level of education, your interests, and your education and work experience.
This helps build out your profile so that hosts may even reach out to you with job offers. Worldpackers also has a rating system so you can rate how proficient you are with certain skills ("I want to learn it," "some experience," and "I'm an expert!"). Just remember to be honest! If you can't whip up the world's best martini, make sure you don't lie about your bartending skills.
Showing Your Knowledge
In your user profile, you'll see a section for Academy Certificates. This is basically Worldpackers' training program where you can complete lessons and receive exclusive certificates to showcase on your profile, thus increasing your chances of being accepted by hosts for the gigs that you want.
Don't worry, it's not as labor intensive as you might think. Lessons for certification include titles like "How to be an outstanding Worldpacker" and "Safety and the confidence to volunteer." Even if you're an experienced traveler, these lessons are worth completing. You absolutely will learn something new, and you'll prove to hosts that you're eager and willing to do the job.
I really like Worldpackers' resources. The website is a veritable feast of content to prepare you for your volunteer experience, and to get you excited for what's to come.
What to Expect When You're Volunteering Abroad
Your experiences will vary depending on personal experience, but since you're providing free labor to a host, you'll at the very least get free accommodation in return. Usually this is shared or private rooms (and you can request a preference for private if necessary), but sometimes you'll get some unique places to stay like tents or even yurts.
Often Included
Most hosts know that they need to offer a little more to entice the right volunteers, however. Often all of your meals are included (or at least most of them), and laundry is usually included as well. You can also work with your hosts to arrange for ground transportation or airport pick-up.
Sometimes Included
Depending on where you're working, you'll also likely get some fun extras, including bicycles, language classes, yoga classes, tours, local discounts, parties, and more.
So if you're working at a yoga retreat in Central America, you can put in 25 hours/week of free labor and receive a free place to stay, yummy local food, free classes, and perhaps a few other things here and there. I'd say that's a win win!
And let's not forget you'll obviously also make new friends and connections along the way.
Not Included
So what isn't included with your work exchange? It's important that you're well aware of what isn't expected on your volunteer job as well.
Travel: You are completely responsible for arrange for your transportation to and from your job placement. Your hosts may offer to pick you up at the airport (or bus station, train station, etc.), but you'll certainly have to arrange your own flights.
Spending Money: Obviously you're not getting paid for these volunteer positions, but you'll want to have a little bit of savings for any extra expenditures during your stay.
Travel Documents: Important things like passports, visas, or travel insurance are completely your responsibility. Make sure you have this all sorted out well before your departure. New travelers, you might need to do a little legwork for this one!
Remuneration: You're volunteering, so you won't get paid in cash!
Is Worldpackers Safe?
The safety of all users on the Worldpackers platform is the utmost priority for the company. Although I haven't had any negative experiences personally, the consensus seems to be that Worldpackers is quick to react to any negative claims.
If a host receives consistently poor feedback, Worldpackers will deactivate their profile from the site. However, there's not much info floating around how long this takes. A host can also be deactivated if inappropriate or violent communication is exchanged, or if a volunteer provides evidence or official paperwork (like a police report) of an extreme situation.
Conversely, the same above goes for travelers who threaten the safety of their hosts.
Worldpackers takes a strong stance on being a collaborative community with no space for any type of discrimination, whether it's related to gender, race, or ableness. If you feel like a host (or traveler, for that matter) has been discriminatory, collect your evidence and present it to Worldpackers.
What to do if You Have a Bad Experience
Like with anything, there's no guarantee that you'll have a great experience. In an effort to keep this Worldpackers review as honest as possible, it's worth the time to discuss what happens when things go wrong.
And like most work exchange sites, Worldpackers is entirely focussed on the safety of the community, whether you're a volunteer or a host. Their Worldpackers Insurance is worth the investment if you want some peace of mind—if you have any issues with your work exchange experience, you can contact the Community Happiness team to help resolve them.
Worldpackers Travel Insurance
As mentioned above, you can also opt for insurance. The Insurance Policy means that someone from the Worldpackers team will help you find a different nearby host if things don't work out with your original host. If there's nothing available, they'll set you up with three nights of accommodation in the same city.
If you put in the legwork before your trip, hopefully you won't have to do this. Peruse the reviews on the Worldpackers website, engage in conversation with your host, and do your research. And remember, the Worldpackers Insurance isn't a replacement for regular insurance for travel—if you want to be covered for any accidents or emergencies while on the road, definitely invest in a good travel insurance policy.
Other Types of Work Exchange Programs
This wouldn't be a complete Worldpackers review without talking about Worldpackers vs other work exchange programs out there…and there are many!
WWOOF – Word Wide Opportunities on Organic Farms (WWOOF) is probably the most famous work exchange program out there, and certainly one of the oldest, having started in the 70's. WWOOF connects workers to certified organic farmers where they'll help with daily chores and learn about sustainability in exchange for free accommodation (and sometimes meals). Working on an olive farm in Greece or training horses on an Alaskan homestead are just two opportunities listed!
HelpX – HelpX is a lot like Worldpackers in the way that there is tons of variety in volunteer opportunities around the world. There's everything from hobby farms to home-stays to hostel work to even working on yachts. One of the biggest differences is that HelpX is one of the clunkiest work exchange websites I've come across and it kinda detracts from the whole experience.
Workaway – Worldpackers and Workaway has a lot in common—Workaway also connects volunteers with local communities for immersive, hands-on work exchange experiences. Again, this is one of the clunkiest work exchange sites out there, but there's over 50,000 opportunities offered. If you can't find something here that works for you, it probably doesn't exist!
Nomador – Nomador is different from the others because it's a housesitting/petsitting work exchange site. You've probably found yourself in this predicament: headed out on vacation for two weeks, with no one to take care for Fido and your other furry friends. What if you could find a reliable animal lover to take care of your home and your pets while you're away, in exchange for a free place to stay? Nomador offers all the benefits of typical work exchanges, minus the fact you'll have very limited face-to-face interaction with the hosts. That doesn't matter so much if you've got the company of a dog in Australia, or when you're tending to the hens on a farm in Sweden. It's an introvert win-win!
These sites are just the tip of the iceberg when it comes to work exchanges—there's HippoHelp, Visit.org, and other lesser organization as well. When it comes to Worldpackers vs other work exchange sites, however, Worldpackers simply comes out on top for the best user experience in every way possible.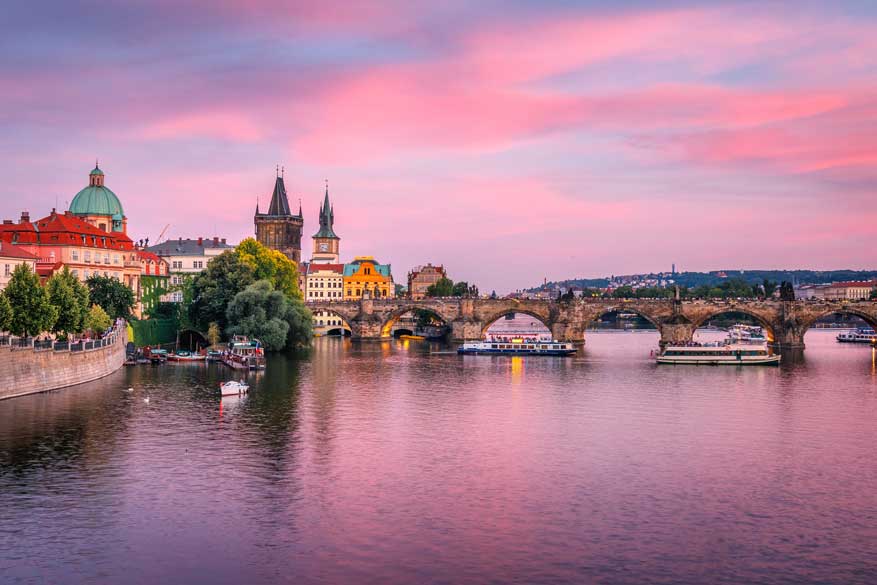 Worldpackers Membership: Everything You Need to Know
Like most work exchange sites, Worldpackers does indeed have various membership fees. Worldpackers annual membership fees are a small price to pay for the experiences you'll have, though.
Once you're paid up, you'll be able to contact any host and secure as many trips as you'd like, have access to the Worldpackers support team, and even earn money through the referral program.
Here's what annual fees for a Worldpackers membership look like.
Solo Trips – Comes with an annual fee of $49 USD.
Couples/Friends – If you're traveling with your partner or a friend (hosts will often accept two friends, but usually not a lot more), you can pay $59 USD for an annual fee and coordinate your efforts.
Pack – The Pack plan helps you completely prepare for your experience and includes access to the various learning resources and in-depth travel tips, like planning and budgeting for your travels. This membership fee is $99 USD and is good for one year.
Conversely, hosts do not have to pay for annual fees, and if you're a host, you're also treated to a free volunteer membership. Win, win!
If you're considering becoming a Worldpackers member, don't forget to use this link to get US$10 off!'
Are There Extra Costs Involved?
Occasionally you will see a listing that comes with an extra cost, like $5 per day to help cover the cost of meals for guests. This is more common in developing countries or with non-profits, but it is by no means the norm. Just make sure you have the details clear before you finalize your plans, especially if you're a budget traveler.
Other fees that you'll have to pay include your flights, insurance, ground transportation, and your tourist visa. Despite a work exchange not technically costing you anything, you'll still want to have some money in the bank. Especially if things go wrong.
Get a Worldpackers Discount Code
Ready to bite the bullet and sign up for a Worldpackers account? Here's a discount code to help you save some money!
Final Thoughts on Worldpackers
I've used work exchange programs like WWOOF and HelpX in the past, and the experience has been incredible. But what I love the most about Worldpackers is the vibrant community and all the support options that come with it.
The user experience of the website is top-notch. The variety of volunteer jobs is absolutely incredible, but the search engine is so advanced that you'll never feel overwhelmed by all the options.
That's it! You will not regret your time doing a work exchange. The experience you'll earn and the relationships you'll gain will stay with you for life. Take it from a fellow traveler.