I was about two years into my initial journey when I realized that the most expensive piece of my trip was consistently my accommodation (took me long enough, wouldn't you say?).
In Australia and New Zealand, a cheap dorm room in a hostel can cost between $20-$30 per night, and in the USA, a cheap bed will cost you at least $35. Add that up over a series of months, and you've got some serious expenditures to take care of.
For 18 months of my journey, I traveled the world on a limited budget, spending next to nothing on my accommodation. With the right travel style and mindset, pulling this off is actually an attainable goal.
As with everything in life (and especially in travel), nothing just happens the way you want it to. You have to create the right situations for yourself. It's not always easy, and sometimes it's downright stressful. But if you work towards the right goals, and work towards finding the best way to accomplish them, achieving those goals is next to guaranteed.
Work and Travel
I'm a big proponent of working while you travel. I like to travel slowly, taking in the local cultures and meeting the local people, while exploring the area and refilling my travel fund. As a cocktail bartender, I've been working around the world, often staying in different places for a few months at a time. Upon my return to Wellington, New Zealand in 2012, I arranged for my employer to cover my accommodation. As it turns out, they had an apartment that wasn't being used; all I had to do was ask and they agreed to let me stay.
As a "global employee," many employers will provide accommodation. Whether you work in a bar, on a farm, or you teach English abroad, all of these options can be arranged to include housing.
For two months I stayed in Wellington rent-free, but with pending visa complications, I made the quick decision to jump ship. Without even knowing where I would go, and with very little money at that time, I got in touch with Liz, a lovely bar patron of mine whom I met the previous year.
She lived in Brisbane, Australia, and quickly I booked a ticket.
Total Duration: Two months
Accommodation expenditures: $0
Trust Strangers. And the Universe.
I spent a week in Liz's guest room, at which point she kindly asked me to remove myself from her household. During that week, she had introduced me to a number of her friends, whom I then asked for couch space. Nikki, who actually lived down the street, had no problem letting me crash! For three months, I cleaned the house and kitchen in exchange for a bed which she set up in the living room.
Couchsurfing is a great way to sleep for free. I'm not talking about using the website, though. Just use your own personal network! A single person, Liz, changed my entire journey, and I couldn't have completed it without her.
Sometimes, all you have to do is ask.
I didn't have a clue where I was going, where I would sleep, or how I would survive. I put my faith in the universe and, in doing so, put faith back in myself. I flew to a completely different country without a plan.
In trusting both strangers and the big scary world around me, I found not only a place to sleep but excellent new friends.
Total Duration: Five months
Accommodation expenditures: Still $0
Teach English Abroad
After three months in Brisbane, working under the table at a local nightclub (it can be done!), I took up a contract teaching English in China.
Most, if not all teaching jobs in Asia, come with accommodation included in the foreigner job package.
I stayed in central China for six months, teaching English to four-year-olds. I spent quite a bit of time traveling around the country, too, utilizing my school breaks to see as much as I could. It was then, during my short travels, that I actually spent my first dollars on housing. I visited numerous provinces around China and went to Singapore for ten days. All in all, I paid for about one month of accommodation in hostels, priced between $2.50/night and $25/night.
Total duration: 11 months
Accommodation expenditures: $386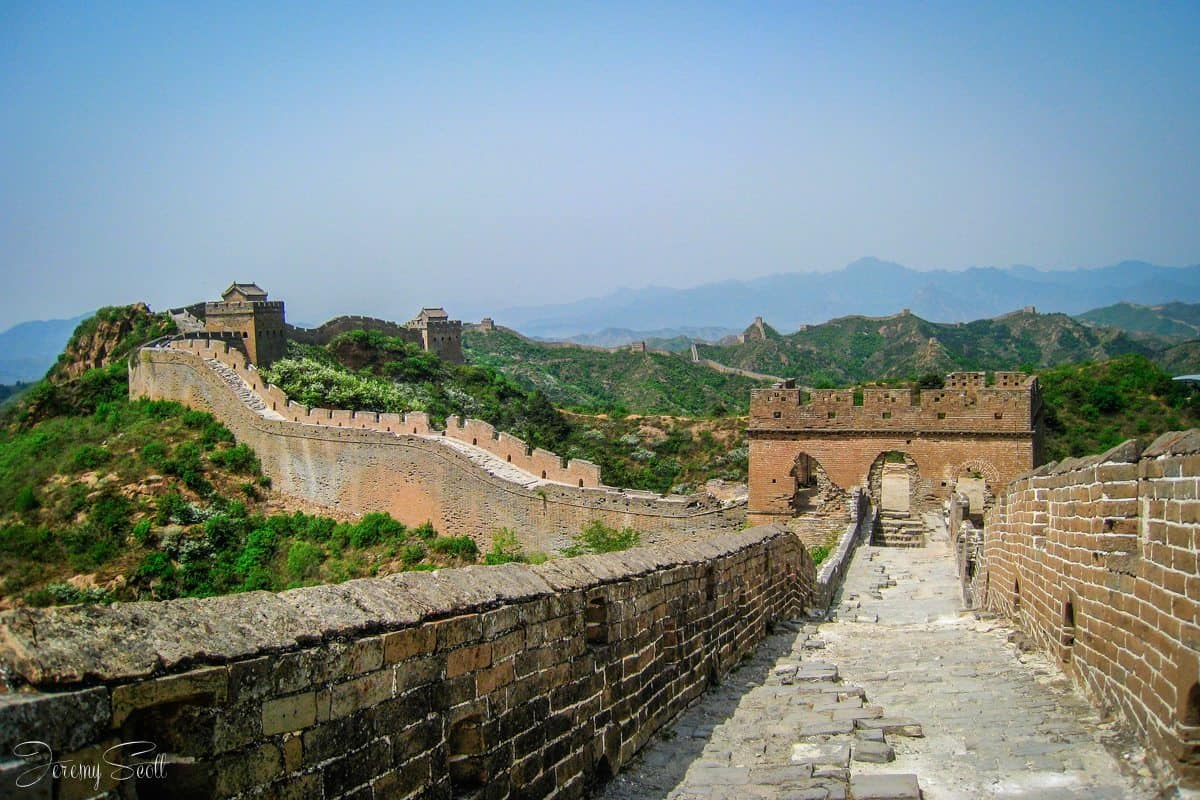 Keep Working
When I decided I was done with teaching, I returned to my normal "day job" as a cocktail bartender and I moved to Beijing. I spent one month living in a hostel there until I finally nailed down the job I was looking for. I landed a three-month contract at the best cocktail bar in the city which, once again, included accommodation in the package.
The best way to lead a location independent lifestyle is to be good enough at something that you can do it, and make money doing it, from anywhere in the world. And it's even better if your particular skill set can be applied to short-term contracts, which doesn't tie you down to one place for very long.
Total duration: 15 months
Cumulative expenditures: $606
Splurge
I had spent almost three-and-a-half years abroad at this point, so I decided to return to America, where I would spend time reconnecting with family and friends. But first I would travel for another ten weeks in Southeast Asia!
I visited Thailand, Cambodia, Laos, and Vietnam, and I paid full price for accommodation over the entire ten week period, which added up to $326 in total. I stayed in guesthouses and hostels and spent an average of $7 per night.
Sometimes, it's important to just splurge! Don't get too caught up in your finances, because you'll never enjoy the world around you.
I spent my time in Beijing saving for my trip around Southeast Asia, knowing that I would be paying full price for accommodation, and I ended up having an unforgettable experience.
Total Duration: 17.5 months
Cumulative expenditures: $1,038
Call on Your Friends
After a ten week whirlwind, and landing back on familiar ground (or very unfamiliar ground, as life would have it), I stayed with my sister, and then with my mother. I quickly took off to road trip the States for a month, during which time I called only on my friends! I met up with people I hadn't seen in more than ten years, and I reconnected with people that I had actually met on my travels, on the other side of the world. Old friends and new friends alike opened their homes to me, provided me with couches, beds, and teddy bears to cuddle with, and I never once had to worry about where I would sleep.
Total duration: 18.5 months
Cumulative expenditures: Still only $1,038!
The number one thing to remember about traveling, and this is probably the hardest part, is that sometimes you just have to ask. You'll never get what you want out of life if you don't ask people to give it to you.
This goes for friends, strangers, and professional acquaintances. Sometimes you just have to go out on a limb and trust that people, and the universe, are looking out for you. You may not have met these people yet, but I guarantee they're out there.
And you might even get some free accommodation out of it!
---
READ MORE: