Everybody should include Tokyo, Japan in their travel itinerary.
Why? Apart from being the largest city in Japan, Tokyo is also considered as one of the most populous metropolitan centers in the world. Because of Tokyo's immense land area as well as its huge populace, the city offers almost everything in terms of tourist attractions, activities, restaurants…you name it!
The diversity of Tokyo as a city is phenomenal, modernity is overflowing but the traditional part of the city is preserved.
A week may be enough to enjoy the best features of the city; it'll definitely take longer if you really want to experience Tokyo. Here are some Japan travel tips for your visit to the great city of Tokyo.
The Best Time to Visit Tokyo
The ideal months to visit Tokyo are between September and December. Autumn is greeted by different shades of gold, orange, and red followed by the subtle cool and dry breeze that trumpets the impending arrival of winter. School is also back in session, so the locals are busy with their daily routine. This means less people on the streets, especially at the tourist destinations.
Things to Do in Tokyo
Zōjō-ji
Despite the influence of modern technology, there are still several historical buildings and temples scattered all around Tokyo. One, in particular, is the temple of Zōjō-ji. The construction of this temple dates back to 1393; it serves as a mausoleum for the Tokugawa regime. It is also a Buddhist temple that is visited by tourists mainly for its unique and traditional design.
Tokyo Tower
Behind the Zōjō-ji is the Tokyo Tower, which is a monolithic symbol for Japan's industrial rebirth after the WWII. The sight of the historical facades close to each other has been an awe-inspiring view, where the ancient and modern history of a country could be seen interwoven to capture the beautiful panoramic complexity of what Japan is truly about.
Meiji Shrine
Another great attraction in Tokyo is the Meiji Shrine that was built to pay tribute to Emperor Meiji and his beloved wife, Empress Shōken. The shrine is surrounded by thousands of trees which makes it a perfect place for relaxation. The entire shrine is divided into two areas known as precincts; the Naien (inner precinct) and Gaien (outer precinct).
Tokyo Skytree
Discover one of Tokyo's broadcasting centers by climbing the towering heights of the Tokyo Skytree. The building has its own restaurant called the Sky restaurant and observatory which offers a great view of the city. The skyscraper was designed to encompass a two-illumination pattern, one is for style (Iki) and the other for elegance (Miyabi).
The Skyduck
Tokyo offers a unique way of doing a sightseeing tour by riding the amphibious bus that travels both by land and water. The ride features the beautiful Skytree, Kameido Umeyakishi, Nakagawa river and more beautiful attractions within the city. The ride can only carry 40 people, so it's on a first come first serve basis.
Where to Go Shopping in Tokyo
Tokyo is one of the biggest shopping meccas in the world. There are hundreds if not thousands of stores and shops to choose from.
Shibuya is probably the most visited shopping center in Tokyo. Most of the visitors who go here are teenagers since most of the shops offer the trendiest products. If you're familiar with the tearjerking movie Hachi-ko, then you already got a small introduction to Shibuya.
One of the posh places to shop is the Ginza district in Tokyo with its high-end designer boutiques and extravagant department stores. This area screams of fabulous modernity.
Kappabashi Street is another excellent choice if you're looking for food or souvenirs.
Shopping for Art Supplies
For arts and crafts materials, Tokyo also has so much to offer. They have Sekaidō, probably the best place where artists can shop. The supplies sold in this five-story store have been perfected throughout the years by masters of their craft. Tokyo is also home to the Yuzawaya craft chain that sells the best fabrics and calligraphy ink in Japan.
Where to Buy Souvenirs
For handicraft products to serve as thoughtful souvenirs for your family back home, make sure to visit some of the following stores. Kamawanu sells high-quality Japanese clothes and colorful "Tenuguis," (Japanese towel). If you're fond of collecting beautiful pots (not the ones for cooking), you should visit the pottery shop Dengama. They also have the Oriental Bazaar for other Japanese products like kimonos and yukatas.
The Best Food in Tokyo
There are also thousands of gastronomic delights found in Tokyo and so, so much Japanese food to try; they are classified as food stores, restaurants, and street food stalls.
For Sushi
Japan is obviously famous for Sushi. In Tokyo, they have a sushi store wherein customers can place their order via touchscreen monitors, this is none other than Uobei in Shibuya. Their orders are then served by chutes.
For Ramen
Now talking about ramen, many travelers had tried and came back for more of the chuka soba ramen served in Takano located at Shinagawa. People who fell in love with this ramen restaurant said that the place serves the best ramen in Tokyo.
For Ice Cream
If you have a hankering for ice cream, then order whatever ice cream flavor you like in the Japanese Ice Ouca in Shibuya. According to many people, their evergreen matcha gelato tastes heavenly.
For Pastries
The Nata de Cristiano, in the neighborhood of Tomigaya, cooks the best egg custard, according to online reviews. Their scrumptious and tasty pastel de nata had bewitched thousands of people for years. They said that if you had a taste of one of their egg pastries, there'd be no escaping and you'd find yourself asking for more.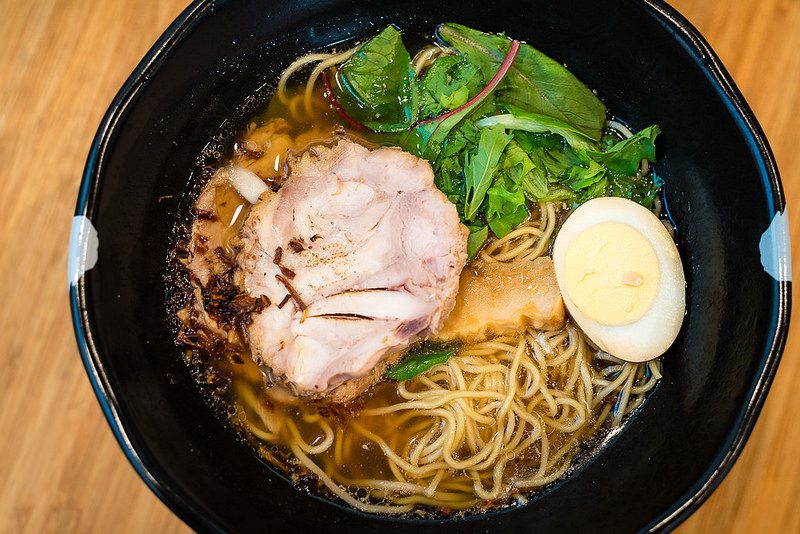 The Best Museums in Tokyo
To learn more about the heritage of Japan, visit the Tokyo National Museum that exhibits samurais, Japanese paintings, kimonos, potteries and sculptures. Most travelers encourage everyone to put this on top of their itinerary.
Japan is the birthplace of animé. If you're a big fan, then you should really consider going to the Suginami Animation Museum. Learn more about the history of animé and take a picture with your favorite animé characters. The museum also offers a chance for visitors to try out their voice dubbing sessions.
There's so much to do in Tokyo in just one trip that would last for a week or two. To maximize your short trip, we hope you'll consider trying some of the activities and destinations above!