I peered off the edge of my boat and saw two black, beady eyes staring back at me. The water in the swamp was too muddy to see the rest of what lurked below, but I knew exactly what I was facing. And I was one slippery step away from becoming its dinner. Of course, there are plenty of things to do in Fort Myers that don't involve fending off alligators. But, that doesn't mean they're any less exhilarating.
Sure, you could spend your vacation sitting by the pool or collecting seashells—which, by the way, Fort Myers has an absurd amount of. But why not try something a little more adventurous?
Fort Myers is brimming with exciting adventures guaranteed to leave a lasting impression for years to come.
1. Explore the Everglades at the Corkscrew Swamp Sanctuary
The Corkscrew Swamp Sanctuary is a nature reserve with the largest collection of bald cypress and pond cypress trees left in the US. Founded in the early 1950s, Corkscrew Swap was built to protect the trees and inhabiting wildlife from extensive logging. Since then, it's become one of the largest conservation habitats for wildlife, birds and plants in all of Fort Myers.
The two-mile trail of boardwalk takes you directly into the heart of the Florida Everglades. From there, you'll be able to see alligators, otters and also red-bellied turtles that lurk beneath the surface of the marsh. And if you want to go beyond the boardwalk, then trudge through three feet of muck and mud with Corkscrew Swamp's guided swamp walk.
2. Take a Dolphin Cruise with Sanibel Thriller
Fort Myers is famous for many things, but it's primarily known for its vast sea life and warm sun. And on a Dolphin Cruise with Sanibel Thriller, you get to enjoy both! The 55-foot boat takes you around Sanibel and the Captiva Islands at high speed (it's called the Thriller for a reason!), before jetting out into the Gulf of Mexico for dolphin watching.
And in the ocean, pods of dolphins are literally everywhere! It's not uncommon to see them swimming beside the boat or even playing in the wake. A dolphin cruise is one of the closest encounters you can have with these playful, whimsical creatures.
3. Search for Wildlife at the JN Ding Darling Refuge
With binoculars in one hand and your camera in the other, spot a variety of wildlife at the JN Ding Darling Refuge. Located on Sanibel Island, this nature reserve is teeming with endangered mammals, camouflaged reptiles and rare animals you might have never seen before!
But perhaps some of the most exciting things to see are the 245 species of birds that live in the refuge. As you wander through the park, you can check the birds you see off your list, like the vibrant pink Roseate Spoonbill and the dancing Reddish Egret. Even if you're not a birdwatcher, you can still admire the beauty of these rare birds.
4. Visit Cayo Costa with a Private Water Taxi
Travel like James Bond by whizzing towards Cayo Costa Island on your very own private water taxi. After a 30-minute journey, your captain will dock on the shores of the gulf, giving you the freedom to explore nine miles of pristine, sandy beaches.
However, Cayo Costa is more than just a beach lover's paradise. And the island is also home to Cayo Costa State Park, an unspoiled wilderness of mangrove swamps, pine forests and wild animals. Whether you're hiking, swimming or simply relaxing on the beach, you'll love the tranquil seclusion of Cayo Costa.
5. Take an Airboat to Get Close to Alligators
For some, having a close encounter with wild, snapping alligators is enough to get your heart pumping. But for those who crave a bit more adventure, gator spotting from the top of a high-speed airboat might do the trick.
At Airboats + Alligators, you'll climb aboard a propeller airboat that glides you through the open waters of the Everglades. This exhilarating ride takes you up close and personal with Florida's most notorious residents, as well as other wildlife birds and animals. You might even catch a glimpse of some baby alligators wading in the shallow waters!
6. Walk the Fort Myers Beach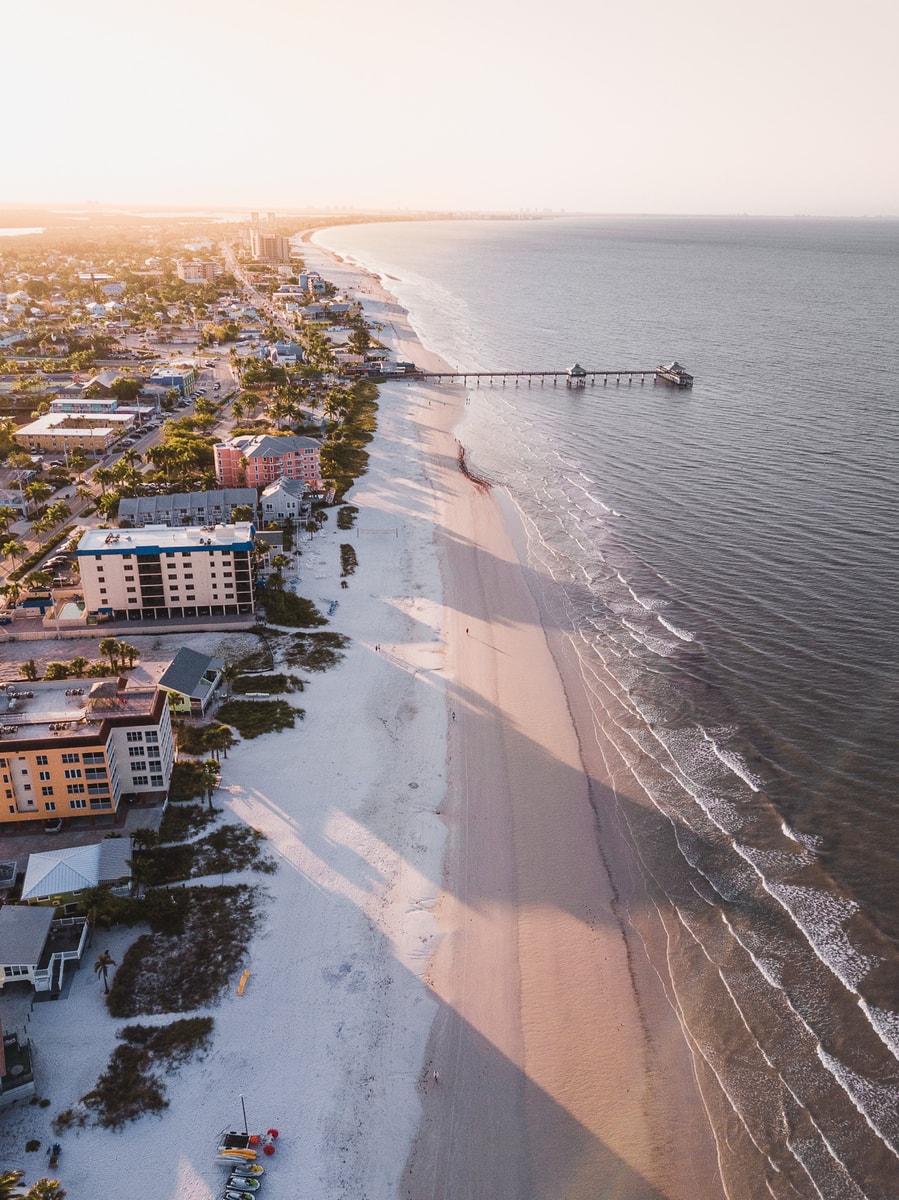 No trip to Florida would be complete without spending a few hours relaxing at Fort Myers Beach. With seven miles of soft, white sand, Fort Myers Beach is truly a slice of paradise on Estero Island. It's the perfect location for sunbathing, shell picking and even playing a pickup game of beach volleyball.
And when you need to cool off, you'll have the calm, turquoise of the ocean to dip your toes in. But Fort Myers Beach also has tons of tours, toys and also water sports. So, if you're looking for a bit more excitement, you've got it. Jet skis, kayaks and also private catamarans can be rented right from the shores.
7. Go Sunset Adventure Sailing with Sail Magic Wind
Watching the sunset from the bow of a sailboat is one of the most magical things to do in Fort Myers. Join Captain Dan and Dianne as they take you aboard their 38-foot Star of Orion sailboat for a Sunset Adventure Sail. With Sail Magic Wind, you'll navigate the waves of the Gulf of Mexico while enjoying a glass of champagne (or two!).
But besides chasing sunsets, you'll also have the opportunity to spot sea turtles, dolphins and birds directly from the boat. And if you ask politely, we hear Captain Dan might even let you take control of the wheel!
8. Kayak Estero Bay
Fort Myers is filled with adventurous outdoor activities, and kayaking through Estero Bay is no exception. Although you can go on a guided nature tour, kayaking on your own lets you see the bay at your own leisurely pace. Paddle through dense mangrove forests and narrow rivers while you make your way to one of the islands such as Lovers Key or Mount Key.
Like the rest of Florida's coast, Estero Bay is home to some fantastic wildlife. It's not every day where you'll have the opportunity to kayak along the sides of dolphins, turtles and if you're lucky, also even manatees.
9. Go Parasailing
With your legs dangling beneath you and the wind blowing through your hair, parasailing is one of the top things to do in Fort Myers. As you soar high above the Gulf of Mexico, you'll get to see the city from an entirely unique perspective.
Just imagine the sweeping, panoramic views of Fort Myers as you're lifted hundreds of feet in the air. And despite what you may think, parasailing is actually quite smooth and peaceful. But thrill seekers can always opt for a free-falling dip, where you plunge straight into the ocean on your descent.
10. Eat Lunch at Cabbage Key
To experience a taste of old school Florida, just take a short ferry over to Cabbage Key for lunch. With no cars and no paved roads, Cabbage Key is a tranquil, hidden gem away from Florida's crowded beaches.
Surrounded by hundreds of acres of lush vegetation, Cabbage Key Inn and Restaurant is the perfect place to grab a cold beer and a bite to eat (I recommend the cheeseburger). Or take a visit the neighboring Dollar Bill Bar, adeptly named for the thousands of bills plastered on the walls and ceilings. Tradition says that signing the dollar bill ensures your return to Cabbage Key in the near future.
11. Enjoy Afternoon Drinks at South Seas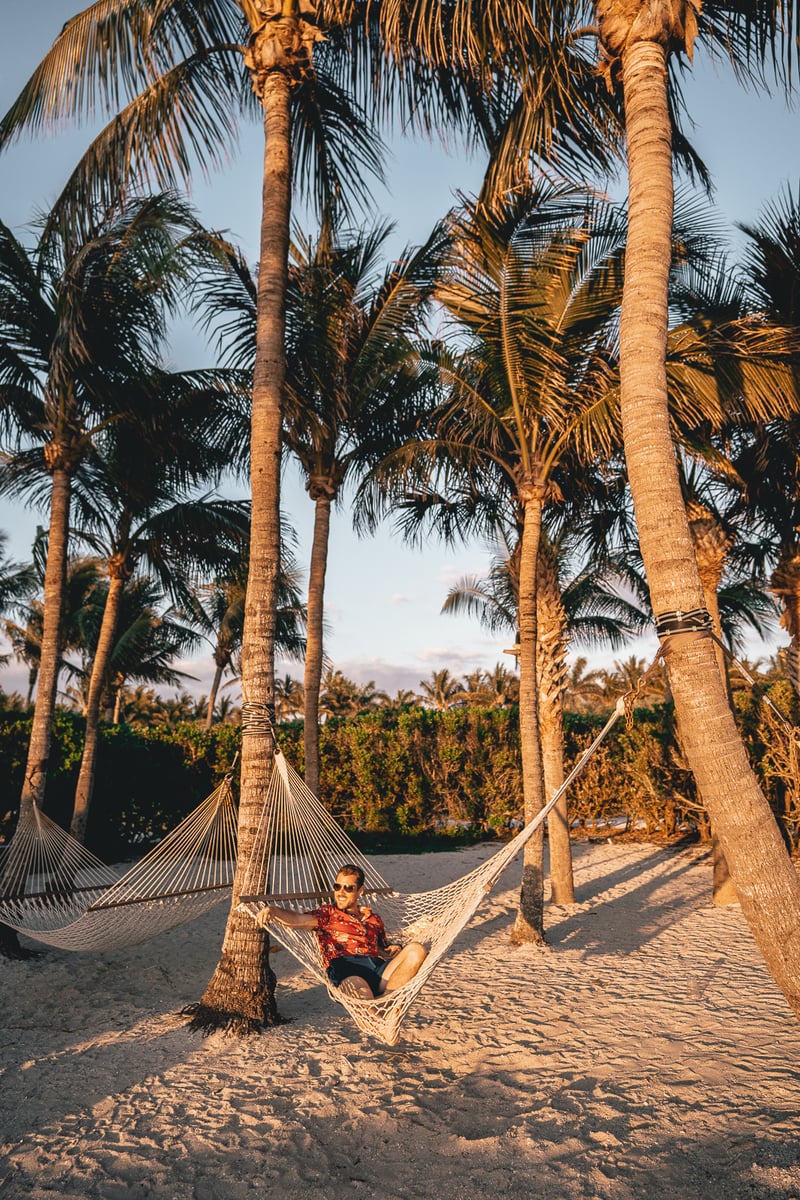 Is there anything that goes better with tropical weather than an ice cold cocktail? I think not—especially when its served at South Seas Island Resort. With multiple restaurants and bars to choose from, South Seas Island Resort is the ultimate destination for day drinking.
At Sunset Beach Bar, you can listen to live music as you recline with wine on a lounge chair. Or, grab a Mai Tai at the Crooked Snook Tiki Bar overlooking the waves of Pine Island Sound. And if you drink one too many bucket-sized cocktails, you can always stumble back to the resort for the night.
12. Walk the Six Mile Cypress Slough
With over 3,500 acres of wetlands, the Six Mile Cypress Slough (pronounced "sloo") is an oasis right in the middle of Fort Myers. The volunteers at the interpretive center can take you on a tour of the slough, and to explain Six Mile's conservation and protection efforts. But if you'd rather explore on your own, there is over a mile of elevated boardwalk to wander.
The slough drains directly into Estero Bay. Which makes it the perfect home and feeding area for animals like otters, alligators, turtles and even butterflies. But unlike other nature reserves in Fort Myers, Six Mile Cypress Slough is also home to an extraordinary animal—the wild pig! And, if you're lucky, you might spot one of these creatures sniffing around the marsh.
So, as you can see, there is more to see in Fort Myers than turquoise waters and sandy beaches (although those are nice to visit, as well). The variety of activities is almost as diverse as the wildlife that lives there.
The next time you journey down south, you shouldn't have a problem deciding how to spend your time. And if you venture off the beaten path, remember to keep your distance from those gators.
---
READ MORE: