At some point in our lives, we'll all go on vacation with a significant other.
Whether it's for a honeymoon, anniversary, or a one night stand with that guy or girl you met at the bar, this article will show you just where to stay on that vacation to one of Mexico's hottest tourist destinations—Cancun!
1. Grand Fiesta Americana Coral Beach Resort & Spa
Situated alongside the ocean, the Fiesta Americana is recommended for married couples celebrating their honeymoon or a wedding anniversary. Priced in the mid-range with two fine dining restaurants, it caters for our more upper-class patrons. There are several pools, with swim-up pool bars where guests can enjoy a refreshing cocktail or freshly squeezed juice. And, if that's not enough, there's also a full spa menu!
2. Sun Palace Couples Only All-Inclusive Resort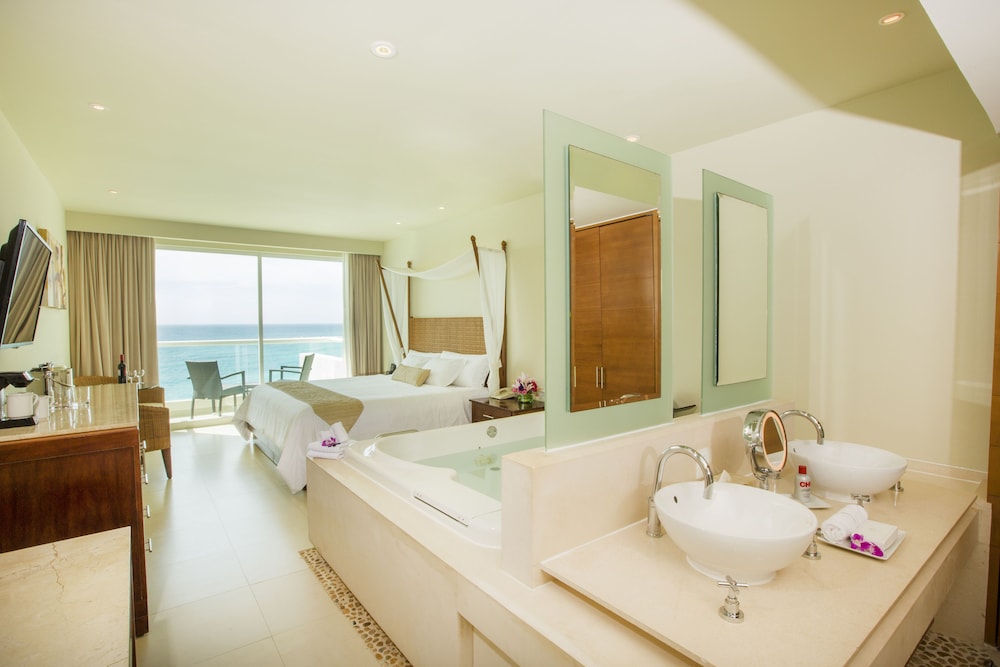 The Sun Palace offers a deluxe room package that includes a balcony with a jacuzzi, four restaurants, three pools (including a swim up pool bar), and a gym and sauna. This hotel caters more for older couples with prices slightly higher than others but is undoubtedly worth the money for the services and amenities.
3. Grand Park Royal Cancun Caribe
Being located close to many Mayan Ruins in the area, The Grand Park is in a great location for couples who like to explore. It boasts four restaurants, each with a different specialty cuisine to cater for your every taste. And, if you want to enjoy a beverage in the evening there is an on-site lounge that overlooks the Nichupté Lagoon.The hotel also offers teaching classes including yoga, aerobics, or even bartending
4. Live Aqua Beach Resort Cancún – Adults Only
The Live Aqua Cancun offers extremely cheap rates and the location is just minutes from the Isla Shopping Mall and The Maya Cancun Museum. Perfect for the younger romantics out there, it boasts an on-site nightclub where you can drink and dance into the early hours of the morning!
5. The Royal Caribbean
The Royal Caribbean offers the second most competitive rates on this list. This hotel is built on the beachfront offering fantastic location with ocean views so you can literally walk out the door and onto the beach. Amenities here include a karaoke bar open nightly, a massive swimming pool, and a buffet breakfast that always gets rave reviews!
6. Marriott CasaMagna Resort Cancun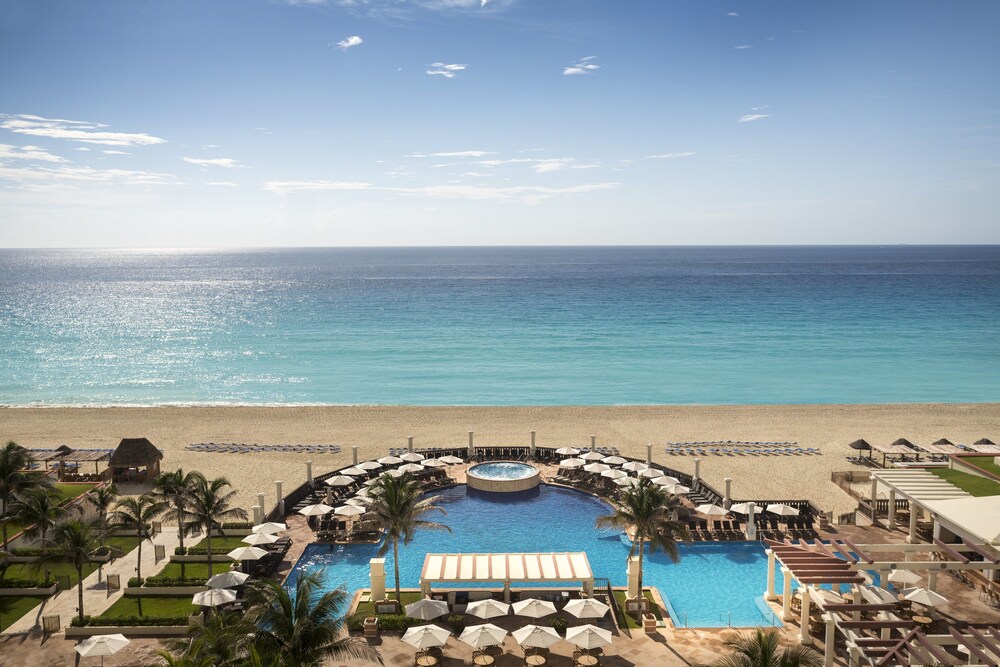 The CasaMagna's beachside location, along with its picturesque landscaping and impressive architecture, make this property simply stunning even before walking through the front door. Ready-made for couples who are looking for a wedding venue, the hotel has on-site facilities, specifically to accommodate for couples getting married. It has its own restaurants as well as a bar with its own signature "Spicy Jalapeño Margarita" for those who dare to try it!
7. The Ritz-Carlton, Cancun
While not the cheapest hotel you can find in the area, it is certainly worth every peso. Luxury amenities at the Ritz-Carlton include a full-service spa and sauna, four restaurants, a coffee shop, and tennis courts. The rooms here have spectacular ocean views (as you're just steps from the picturesque beach) or if shopping is more of your thing, Luxury Avenue is less than a mile away!