If you've been loving our weekly travel deals that we compile every Wednesday (you do know about those right!?) then you'll LOVE this list of Black Friday and Cyber Monday deals for travelers.
No queuing up in five-hour lines, no getting trampled at the stores, and no real reason to even get out of your PJs this weekend. Avoid going out in public altogether and grab these deals straight from your computer.
Everything travel, camera, and blogging related that's on sale this weekend is right here for the taking. So upgrade your travel gear, pick up that new camera you've been eyeing, or even get the blogging tools you've been putting off.
It's all on sale, my friends!
---
Travel Gear Deals:
Amazon has a TON of deals on this weekend! They're running massive discounts on Amazon devices , and you can save 15-50% on the following:
Other deals we're loving on Amazon:
There is a ton happening on Amazon this weekend, so be sure to check out what else they've got on sale.
More Travel Gear Deals:
REI is shuttering their doors for Black Friday and they're running a #OptOutside campaign by paying their staff to take the day off! Gotta love REI and everything they stand for. BUT, they still have some killer deals happening all season long: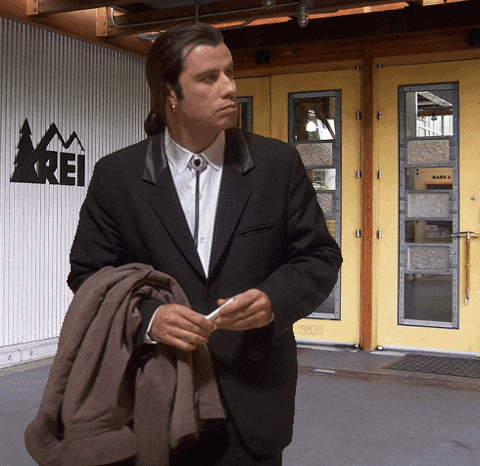 The North Face – One of the most famous brands for outdoor apparel, and REI has 25% off a boatload of their gear.
Salomon Footwear – A TravelFreak favorite for footwear, and REI has 25% off hiking shoes, boots, running shoes…basically anything that goes on your feet.
Marmot – Take 30% off gear from one of the best outdoor clothing brands
Patagonia – 30-50% off all kinds of gear from Patagonia
Big Agnes tents – 25% or more off Big Agnes tents, some of the best on the market
Backpacks and Luggage – 25% or more off bags from brands like Osprey, Eagle Creek, and Timbuk2
REI Co-Op – 50% off REI brand products, like jackets, sleeping bags, tents and more
Smartwool – These guys make the best socks, hands down, and they've got crazy deals running all season!
Arc'teryx is one of my favorite outdoor clothing brands and they've got some insane deals happening right now—up to 50% off! They're an expensive brand, so don't miss these deals.
BauBax makes awesome jackets just for traveling and they're offering 40% off sitewide on Friday and 30% off your jacket purchase on Monday.
Bluffworks makes some of the best travel pants on the market and they're offering 30% on your new threads for Black Friday and Cyber Monday.
TEP Wireless Mobile Hotspot – Stay connected on your travels with an international mobile hotspot and save 35% off on Black Friday.
---
Travel Backpacks:
Nomatic is chopping $75 off their travel bags—one of TravelFreak's favorite bags of the year.
Tortuga Backpacks – Help them clear out their overstock with up to 40% on select items.
WANDRD has some of the most practical camera bags out there—get yours for 20% off.
Boundary Supply's modular camera bags and accessories are 15% off with the code BFCB15
---
Camera Gear Deals:
Adorama is offering up to $1,000 off or up to 70% off some of their camera gear. Yeah, that's not a typo! So which brand is your favorite? There's no better time to gift yourself some sick new camera gear…
B&H is also coming out with some great Black Friday deals on everything electronics…
DJI is offering up to 30% off their drones! Pick up a Spark, Air or Mavic Pro for just a fraction of the price.
---
Software Deals for Travelers:
ExpressVPN – A VPN is a necessity when traveling. ExpressVPN is offering a free 3 months for new users.
Adobe – Photographer, designer or filmmaker? Now is the perfect time to get in on deals from Adobe, including Lightroom, Photoshop, Premiere and more! 25%-75% certain products can be found here.
---
Flights, Hotels, and Other Black Friday Travel Deals:
Priority Pass – Get yours at 40% off—I never travel without mine.
CheapOair is taking $40 off your booking fees for hotels, car rentals, and flights.
Code: BFRIDAY40 (on Black Friday)
Code: CMONDAY40 (on Cyber Monday)
Skyscanner – The number of flight deals via Skyscanner is outrageous—there are too many to count and list here.
Search for that perfect 2019 getaway .
Booking.com – Book this weekend and get 40% off.
Orbitz – Save 15% on select hotels using the code: THANKFUL. On Cyber Monday (the 26th), use code: MONDAY17 to save 17%.
---
Vacation and Tour Deals:
Klook is an excellent tour operator in Asia. If you're headed that way book any of their tours at 10% off.
G Adventures has some epic tours on sale all around the world. From China to Indonesia to the Galapagos and Kilimanjaro, save up to 35% on their adventure tours !
---
Work Abroad Deals:
myTEFL – If you've always wanted to teach English abroad, grab a myTEFL certification while they're 50% off. Use code: black50
---
Travel Blogging Deals:
Bluehost – A fantastic hosting option for beginner bloggers. They're offering hosting packages for as low as $2.65/mo and select domains for 50% off!
Convertkit – An essential tool for any blogger is an email list tool and Convertkit is king. While they are regularly a bit pricey and rarely run deals, they have one this weekend—a beginner bundle of all the tools you need for your email list on discount.
Photo Muse Masterclass – Kristin Addis from Be My Travel Muse is offering a 20% discount on her Photo Muse Masterclass, all about how to take professional level photos of yourself while traveling!
Liquid Web is an excellent hosting option for bloggers who are growing fast. They're offering up to 66% off their cloud and hosting services.
Superstar Blogging – Want to learn more about building a successful travel blog? Pick up the premier course on the business of blogging from for 60% off!
---
READ MORE: