Until about 3 months ago, I had all but given up on international travel.
Sure, I had big dreams of hiking in New Zealand, bicycling across Ireland, and climbing Mt. Kilimanjaro, but the price tag for international flights — especially for anything above basic economy — made me rethink my travel ambitions.
A few long-distance business class flights for work had left me horrified at the idea of spending 15+ hours crammed in economy, but I couldn't stomach the idea of paying thousands of dollars for a single flight with more legroom and better food either.
I changed my mind about international travel when I discovered travel hacking earlier this year. I started dreaming about New Zealand again…
And then I quickly changed it back when I realized that travel hacking is way harder than most travel bloggers make it sound.
But then — stick with me here — I came across a new app that automates all the hard parts of travel hacking.
I could hardly believe it. An app that makes it easy for me to earn free travel? Yes, please! I guess I'll renew that passport after all.
I'm betting you might feel the same way. In this post, I'll talk about why travel hacking isn't for everyone and tell you more about how that app I mentioned helps you work smarter not harder when it comes to paying for your travels.
Harder Than It Looks: DIY Travel Hacking
The idea behind travel hacking is genius. Using credit card rewards to pay for your travels is a great way to maximize your travel budget and take more trips. If you do it right, you can earn free (or nearly free) first-class flights and five-star hotel stays in awesome places all over the world.
The problem is that travel hacking is hard. By hard, I mean it takes a lot of time and effort to do it right. Anyone can master the concepts behind travel hacking, but not everyone has the time to do hours of research to find the best credit card deals.
And when you're trying to become an expert travel hacker while also working full time and juggling relationships and parenting and whatever else you have going on, it's difficult to find the mental space to keep up with multiple credit cards and make sure you're meeting minimum spends, etc.
For some people, travel hacking is both a fun hobby and a great way to pay for travel. They enjoy "playing the game" and racking up as many points as possible. But many people are more like me — free travel sounds awesome, but we just don't have the time and energy to commit to travel hacking.
Before you decide which group you fall into, let's take a look at what it takes to be a successful DIY travel hacker.
Step 1: Research Credit Card Offers
The vast majority of credit card travel rewards come from generous sign-up bonuses meant to entice new users. Points pile up quickly when you earn them in chunks of 50,000+ at a time. And the offers are always changing as card companies compete to offer the best deals and attract new cardholders.
To keep up, travel hackers spend hours scouring the internet for the best deals. The information is out there, but you have to do regular searches and put in the effort to find it.
Step 2: Apply for New Credit Cards
The downside of sign-up bonuses is that they're one-time things. To keep collecting bonuses, you have to keep applying for new cards.
Card applications aren't too time-consuming, but you also have to worry about timing your new card sign-ups to make sure you can meet minimum spends.
And you have to manage your old cards. You have to downgrade or close old accounts to avoid annual fees and make room for your new cards.
None of this is hard, but it does take mental energy and attention to detail to constantly rotate the cards in your wallet.
Step 3: Meet Your Minimum Spends
Credit card sign-up bonuses almost always come with a minimum spending requirement. To claim your bonus points, you typically have to spend $1,000 – $4,000 within 3-4 months of opening your account.
The whole point of travel hacking is to earn free travel without spending any extra money, so you don't want to run out and buy extra stuff to meet your minimum spend.
Instead, you need to space out your card sign-ups and time them to coincide with things like Christmas shopping or a big purchase you were already planning to make.
When you're opening 10 – 15 new cards a year to earn the points you need for your next big trip, meeting all your minimum spends can be tricky. Some travel hackers spend a lot of time on elaborate manufactured spending schemes to make it all work.
Step 4: Manage Your Bonus Categories
Most credit cards offer ongoing bonus category rewards on top of the initial sign-up offer. Some cards offer bonus points on groceries, while others reward spending on travel or dining out.
To maximize rewards points, you need to choose the right card for every purchase. Again, this isn't exactly difficult, but it's easy to find yourself in the check-out line at the grocery store frantically trying to remember which of your 8 new cards you should be using to pay for your snacks.
Step 5: Keep Up With Your Rewards
It's up to you to track the points you earn from different cards. Many travel hackers turn to elaborate spreadsheets to keep up with points and figure out how close they are to being able to earn free flights and hotel stays.
Step 6: Figure Out a Redemption Strategy
So you've racked up 500,000 credit card points across 10 different cards. Now what? Well, you have to figure out the best way to turn the points into flights and nights in a hotel.
You have options — you can book travel directly through your credit card rewards portal or you can transfer points to hotel or airline reward programs and redeem them that way.
The best option depends on several factors and takes some time to figure out.
Step 7: Book Your Travel & Go
This is the fun part! You've put in the research, filled your wallet with cards, managed your spending, and figured out to redeem your points for maximum travel value.
Book that ticket and go have an awesome time.
Step 8: Start Over
Now that you're back, it's time to start planning and earning points for your next adventure. Check out the latest credit card deals, and get ready to start the travel hacking process all over again.
Embracing the Easy Way: App Assisted Travel Hacking With Card Curator
Look, I'm not one to always take the easy way. Sometimes the hard way is absolutely worth the extra time and effort. Give me a paddleboard over a motorboat or homemade chocolate chip cookies over Chips Ahoy any day!
But we're not talking about boats or cookies, here. We're talking about a way to automate the most time-consuming parts of the travel hacking process so you can earn free travel without all the hard work.
I'm all for the easy way on this one. So what is this magic app I keep hinting about? It's called Card Curator, and it was built by an expert travel hacker named Taylor Garner. I met Taylor earlier this year, and it's his app that convinced me not to give up on international travel.
Taylor has perfected the art of travel hacking and used his skills to visit over 80 countries, including an epic two-week tour of Japan and Korea. At some point, he realized that traditional travel hacking will never work for most people because they just don't have the time to dedicate to it.
Luckily for you and me, his reaction to this realization was to quit his job and build an app to help. He's built all his knowledge about how to travel hack and use credit card points to travel the world into Card Curator. The result is an app that automates the process and makes travel hacking accessible for everyone.
Smarter not harder, indeed. Let's dig into the details and see how much easier it is to travel hack using Card Curator.
Step 1: Download the App
You can download Card Curator from the Apple or Google Play stores. It's quick and easy and free to download and get started.
Step 2: Set Up Your Profile
After you've downloaded the app, it's time to set up your profile. The process only takes a few minutes, and there's a helpful tutorial if you need it.
As part of setting up your profile, you'll set up your "wallet" by entering information about your current credit cards and reward programs.
Step 3: Set Goals
Card Curator has a My Goals feature where you can set custom goals for your credit card rewards.
If you're planning a specific trip, go ahead and set a travel goal. Enter details about where you want to go, how many people are traveling, and any preferences you have about airlines, flight class, or hotel type.
Don't have a travel goal right now? No problem. You can choose other goals such as maximizing cash rewards to spend however you want.
Step 4: Get Personalized Recommendations
This is where the magic starts to happen. Once you've entered your goals, Card Curator will give you a personalized list of recommended credit cards to help you earn the rewards you need as quickly as possible.
Every set of recommendations is unique and based on your travel plans and on the sign-up bonuses available at the time. There's no need to do hours of research to find the best deals on your own — the app does all the hard work for you.
You do still have to apply for new cards yourself, but Card Curator takes the stress out of managing them once they're in your wallet.
You'll get push notifications telling you when it's time to apply for a new card or downgrade an old one to avoid an annual fee, as well as confirmation that you've hit milestones like meeting your minimum spend.
Step 5: Earn Maximum Rewards From Every Dollar
With Card Curator, you can leave behind the hours of research and the headache of managing your wallet. What about figuring out which card to use at restaurants vs. which one is best for buying that new computer?
That's easy, too.
Card Curator automatically tells you which card to use for every purchase to make sure you meet your minimum spends and maximize your rewards from category bonuses.
Step 6: Automatically Track Your Progress
Card Curator also keeps track of your rewards for you. You can see your progress towards your goals in the app — no spreadsheets required.
Step 7: Get Advice on How to Trade Your Points for Miles and Hotel Stays
Once you've piled up enough rewards for your trip, the app helps you figure out the best way to transfer your points and book your flights and hotels to make sure you get maximum value.
Step 8: Pack Your Bags & Go … Repeat
This part is even more fun than with DIY travel hacking because you're not exhausted by the process of earning and managing your points.
Pack up and go have fun. When you get back, just enter a new goal and do it all again.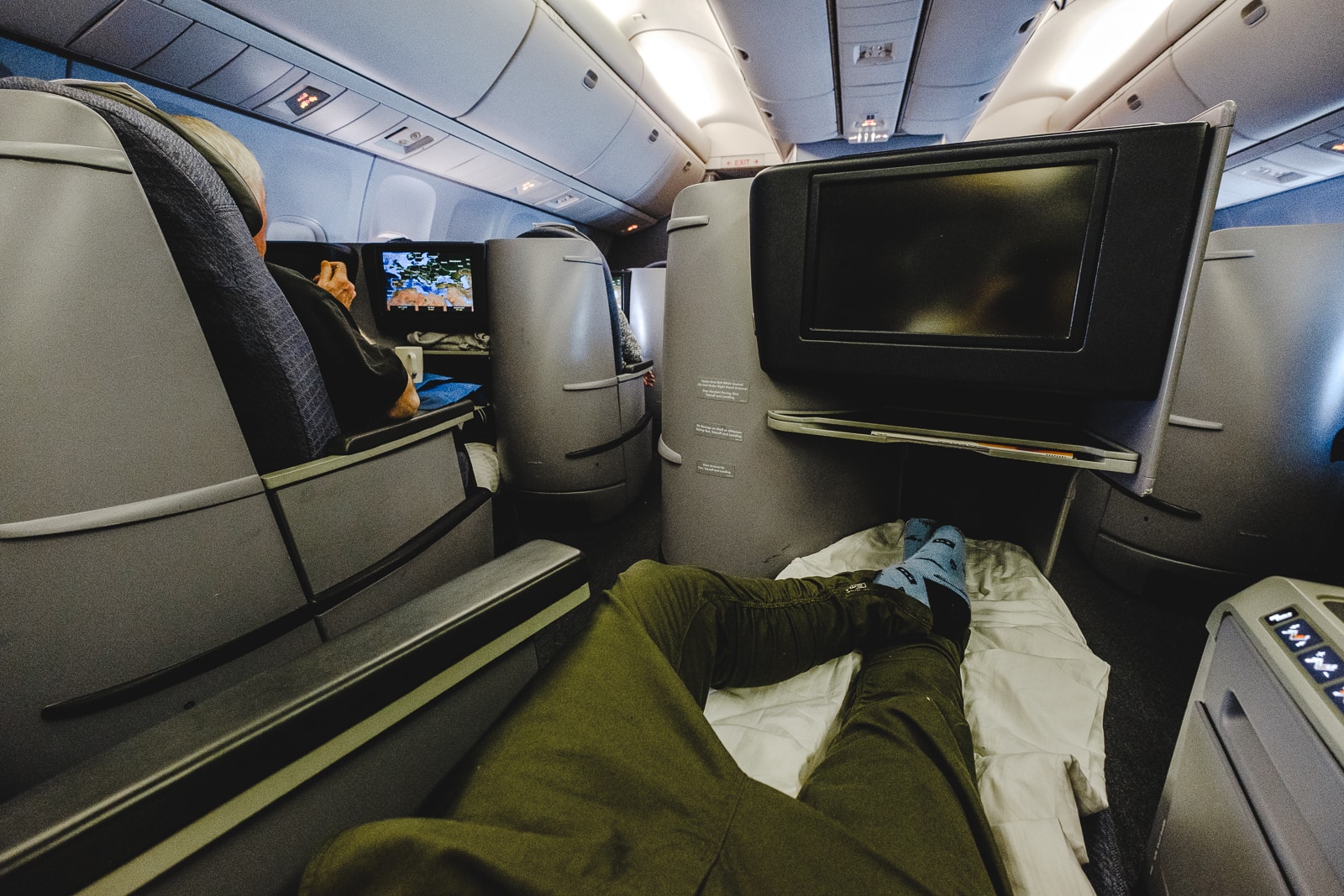 Join the Card Curator Community & Get Started Today
I'm going to be completely honest with you: Card Curator is a brand new app and it's still in the "beta" phase. All the major features are there, including the travel goals and personalized recommendations features, but the team is still tweaking the user experience and fixing a few bugs. They're looking for active users to give input on the app and help build the Card Curator community.
The first 1,000 active users get free access to the premium travel features for life, meaning this is a great opportunity for you to join now and try out automated travel hacking. As a bonus, you get to help build something awesome.
If you're interested, you can visit www.cardcurator.com to learn more or head straight to the Apple or Google Play store to download the app.